<![endif]-->
July 2019 Issue 1
<![endif]-->

<![endif]-->
Interesting Articles, Jobs, Meetings for PR & Marketing
Media Measurement News is a weekly educational newsletter published by Glean.info, the media monitoring and measurement service, for professionals in public relations (PR), marketing, competitive intelligence and communications. Glean.info was previously CyberAlert LLC.
<![endif]-->

<![endif]-->
<![endif]-->

PR pros who try determine their ROI are engaging in a quixotic pursuit. It's near impossible to obtain the required valid data to calculate PR ROI. The imprecise data results in erroneous and implausible ROI calculations. PR measurement experts recommend a cost-effectiveness analysis instead.

Read More »
---
Many companies and nonprofit organizations publish their own print magazines to reach audiences, build brand loyalty and ultimately promote their products or causes. Success of a printed brand magazine hinges on high-quality writing and storytelling plus superb visuals.
Read More »
As many predicted, more brands now produce videos to promote and explain their products. But it's not easy to produce videos that inform, instruct, and entertain customers, get them to watch to the end, and motivate them to action. Following best practices can produce more successful videos.
Read More »
Printed visitor guides successfully entice travelers to visit the destination. But regurgitating well-known facts in an encyclopedia-like format will likely flop. Effective destination guides require first-class photos, research and writing and customizing content to meet the interests and dreams of specific types of visitors.
Read More »
Follow these steps as soon as your PR crisis occurs. The advice is unconventional, but works better than the orthodox crisis management methodology. Most importantly, be flexible in your planning. Every PR crisis calls for original thinking.
Read More »
A surprising number of business executives and managers don't fully understand the PR function in their organization. Besides seeking to prove the value of PR, communications professionals need to educate business leaders about what PR actually does.
Read More »
<![endif]-->
PR pros dread misbehaving CEOs. Examples: The Weinstein Company, CBS, Uber, American Apparel. It's one of the most stressful PR challenges and can cause long-standing PR damage. Such situations call for professionalism, courage and assertiveness.
Read More »
Although many marketers believe gated content offers an effective technique for gathering qualified leads, others argue that requiring registration blocks both people and search engines from valuable content.
Read More »
<![endif]-->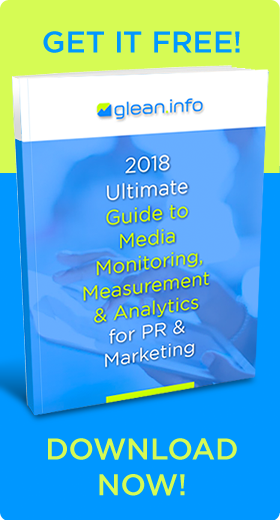 ---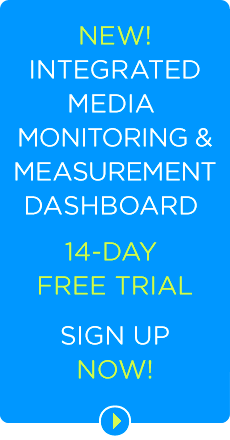 "Perceived risk is actually much higher than the real risk."
— Bill Miller
Investor
<![endif]-->

<![endif]-->
<![endif]-->

Medium

Hootsuite

Harvard Business Review

The Washington Post

Inc.

Hootsuite

Chief Marketer

<![endif]-->
<![endif]-->

Conference: Bridge to Integrated Marketing & Fundraising Conference

, July 10 to 12 at the Gaylord National Hotel & Convention Center, National Harbor, MD. Presented by the Association of Fundraising Professionals, Washington, DC Metro Area Chapter and the Direct Marketing Association of Washington. Regular rate $1,1255 for members.

Conference: Employee Communications Boot Camp

, July 25 in Southfield, MI, and Nov. 22: Morrisville, North Carolina (Research Triangle). Presented by Ragan. Standard price: $945.

Conference: Content Marketing World

, Sept. 3 to 6 at the Huntington Convention Center of Cleveland, OH. Presented by the Content Marketing Institute. All-access regular rate: $2,399.

Conference: MarTech

, Sept. 16-18 at the Hynes Convention Center in Boston, MA. Produced by Third Door Media. All-access passes $2,895 onsite.

Conference: B2B Marketing Forum

, Oct. 16 to 18 at the Gaylord National Resort, Washington, DC. Presented by MarketingProfs.

Conference: Brandweek

, Nov. 3 to 6 in Palm Springs, CA. Presented by Adweek

<![endif]-->

The listing for this issue includes PR job openings and marketing positions — with detailed job descriptions for each. Readers are invited to submit job postings to

jobpostings@cyberalert.com

.

PUBLIC RELATIONS POSITIONS
PR Coordinator - New York & Company, New York, NY
Public Relations Specialist, Senior - Duke Global Health Institute, Durham, NC
Marketing & Communications Manager - Eugene Symphony Association, Eugene, OR
Director, U.S. Program Policy and Communications - Bill & Melinda Gates Foundation, Washington, DC
Press Secretary - City of Seattle, Seattle, WA
Vice President, Communications - NFL, New York, NY
Director of Media Relations - Campaign for Tobacco-Free Kids, Washington, DC
Director of Public Relations - Southern Utah University, Cedar City, UT
Communications Coordinator - American Leprosy Missions, Greenville, SC

MARKETING POSITIONS
Vice President, Marketing and Communications - Latinos for Education, Boston, MA
Marketing Manager - Georgia Tech, Atlanta, GA
Director of Marketing - Ethics & Compliance Initiative (ECI), Vienna, VA
Communications Manager - LDC, Charleston, SC
Director, Community & Marketing - The Partnership for New York City, Inc., New York, NY
Social Media Marketing Manager - Nemours, Jacksonville, FL 32099

<![endif]-->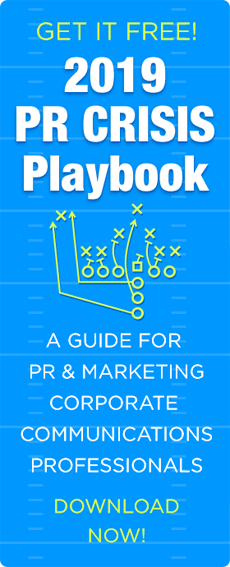 More than

50%

of U.S. travelers consult printed material while making their travel decisions.

(The State of the American Traveler)

—

Tweet this!

37%

of executives lack a good understanding of the PR function within their business.

(Releasd)

—

Tweet this!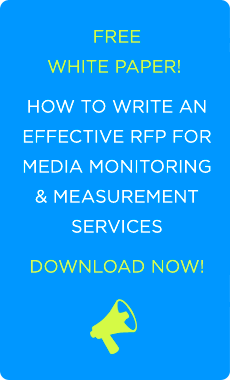 ---

Questions, suggestions, or comments about this newsletter? Email us here.
© Copyright 2019, CyberAlert LLC All Rights Reserved.
Foot of Broad St., Stratford, CT 06615
Phone: 800-461-7353 ~ Email: info@glean.info