<![endif]-->
July 2019 Issue 3
<![endif]-->

<![endif]-->
Interesting Articles, Jobs, Meetings for PR & Marketing
Media Measurement News is a weekly educational newsletter published by Glean.info, the media monitoring and measurement service, for professionals in public relations (PR), marketing, competitive intelligence and communications. Glean.info was previously CyberAlert LLC.
<![endif]-->

<![endif]-->
<![endif]-->

With many prognosticators predicting a recession, many companies will slash PR spending. That could be a disastrous mistake, warn PR and business experts. Businesses that eliminate PR will likely slow or succumb. Those that maintain or increase PR spending will create an opportunity to seize share of voice and gain competitive advantage to maintain or increase sales growth.

Read More »
---
Summer can place extra work and stress on communications personnel who cover job duties of colleagues on vacation. Advanced planning and organization can ease the stress and keep the team humming smoothly.
Read More »
Direct-to-consumer (DTC) brands are investing more in public relations as online advertising becomes less effective. While some brands have stopped advertising completely, most combine paid ads with robust PR.
Read More »
More employees are now inclined to protest against their employers, especially if they believe the organization's actions violate its stated values. Experts urge PR, HR and internal communications to prepare for the possibility of employee activism.
Read More »
Lil Miquela. Image source: Wikipedia
More brands are working with virtual influencers or creating their own computer-generated characters to promote their products. But the computer-generated images bring special challenges and are not immune to PR errors.
Read More »
New research indicates that Instagram engagement dropped this year, a potential concern for marketers. Marketers can take steps to protect connections with audiences on the influential social media platform.
Read More »
<![endif]-->
With modest budgets, nonprofits can spread their messages and increase donations to their cause though social media marketing. Because PR and marketing strategies can be implemented on social media with relatively small investments, they are especially valuable to smaller, cash-strapped nonprofits.
Read More »
Although many North American communications professionals avidly follow the debate about fake news, many say their organization lacks sophisticated fake news monitoring tools or procedures to respond to fake news attacks.
Read More »
<![endif]-->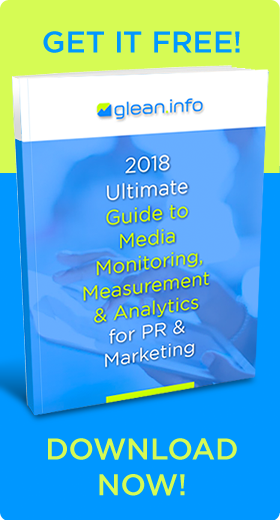 ---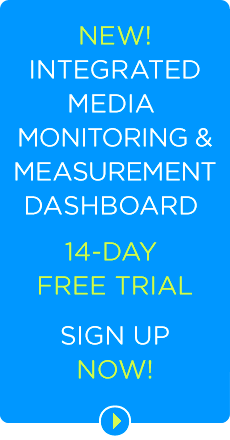 "What you do speaks so loud that I cannot hear what you say."
— Ralph Waldo Emerson

<![endif]-->

<![endif]-->
<![endif]-->

The New York Times

Mental Floss

Harvard Business Review

Popular Science

Startup Grind

Business 2 Community

Harvard Business Review

<![endif]-->
<![endif]-->

Conference: Employee Communications Boot Camp

, July 25 in Southfield, MI, and Nov. 22: Morrisville, North Carolina (Research Triangle). Presented by Ragan. Standard price: $945.

Conference: Content Marketing World

, Sept. 3 to 6 at the Huntington Convention Center of Cleveland, OH. Presented by the Content Marketing Institute. All-access regular rate: $2,399.

Conference: MarTech

, Sept. 16-18 at the Hynes Convention Center in Boston, MA. Produced by Third Door Media. All-access passes $2,895 onsite.

Conference: B2B Marketing Forum

, Oct. 16 to 18 at the Gaylord National Resort, Washington, DC. Presented by MarketingProfs.

Conference: Brandweek

, Nov. 3 to 6 in Palm Springs, CA. Presented by Adweek

<![endif]-->

The listing for this issue includes PR job openings and marketing positions — with detailed job descriptions for each. Readers are invited to submit job postings to

jobpostings@cyberalert.com

.

PUBLIC RELATIONS POSITIONS
Content Specialist - Indiana University, Indianapolis, IN
Manager of Communications - Pennsylvania Horticultural Society, Philadelphia, PA
Sr Comm Specialist/Deputy Spokesperson | Senior Communications Manager - MSU, East Lansing, MI
Media Relations Manager - Tennessee Titans, Nashville, TN
Director, Public Relations & Marketing - Volunteers of American, Denver, CO
Communications and Marketing Manager - National Health Foundation, Los Angeles, CA

MARKETING POSITIONS
Associate Director, Marketing - The Michael J. Fox Foundation, New York, NY
Marketing Manager - Skills for Rhode Island's Future, Providence, RI
Marketing Manager - NPR, Washington DC
Digital Content Manager - CSI Sports, Jersey City, NJ
Digital Marketing Analyst - Sheer Science/True Earth Health Products, Farmingdale, NY
Digital Marketing Analyst - Venus Concept USA, Charlotte, NC

<![endif]-->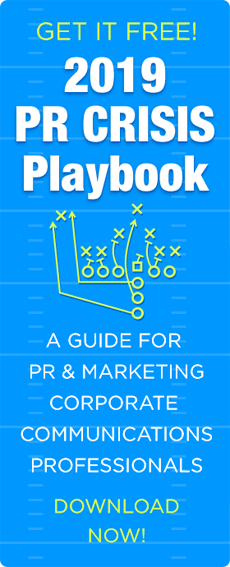 38%

of employees say they have spoken up to support or criticize their employers' actions over a controversial issue.

(Weber Shandwick)

—

Tweet this!

The engagement rate of brands on Instagram dropped from

1.54%

on April 15 to 0.8% on June 23 this year.

(Trust Insights)

—

Tweet this!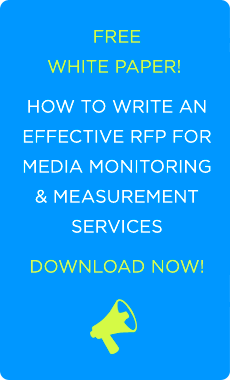 The zero-code membership platform to build websites, dashboards, web apps, and intranets.

Read More »
---

Questions, suggestions, or comments about this newsletter? Email us here.
© Copyright 2019, CyberAlert LLC All Rights Reserved.
Foot of Broad St., Stratford, CT 06615
Phone: 800-461-7353 ~ Email: info@glean.info