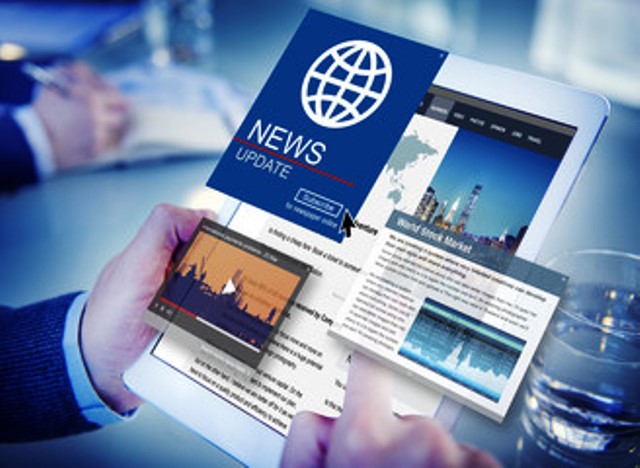 While the number of professional journalists has fallen, the number of potential PR options has not. Instead, the media landscape has become increasing fragmented.
Newsroom employment in the U.S. dropped 23% between 2008 and 2017, according to the Bureau of Labor Statistics Occupational Employment Survey. Paid positions as reporters and news correspondents are projected to drop another 10% by 2026.
Meanwhile, the number of bloggers and other types of independent writers has mushroomed, thanks to the internet and free self-publishing platforms. The trend has diminished the corporate influence over the media and decreased traditional objective reporting, as bloggers and writers for small news sites are more likely to address issues from a particular viewpoint.
PR Options with Small Niche Sites
The percentage of authors who contributed to top-tier publications dropped from 26% in the first quarter 2018 to 15% in the first quarter 2019, reveals the 2019 Global Journalism Report. Conversely, the percentage of authors who contributed to third-tier publications increased from 25% to 41%, as the number of independent, niche content websites and blogs proliferated.
The trend toward smaller online news sources with specific viewpoints presents both challenges and opportunities to public relations professionals.
Winning placements in large, traditional publications will become more difficult as the number of professional journalists continues to decline overall and the ratio of PR professionals to journalists grows. The reduced number of journalists at mainstream publications results in fewer articles published – even with many business articles now being created by robo-reporters. Yet PR pros have an excellent chance of finding outlets that serve their target audience and are receptive to their content.
Topics covered by niche blogs and news websites are wide-ranging. Topics like business, sports, politics and entertainment remain popular themes, but articles about the environment, religion, and information technology are also top subjects, the research notes. Personal improvement posts abound.
"Smaller publications might better fit your media relations plans," writes PRNews Editor Seth Arenstein. "Is your target audience an avid consumer of a trade publication or a blog? If so, pitching journalists at those outlets is a good tactic."
Value of Media Monitoring Services to Find Media Placement Opportunities
Locating the right publications, tracking contributions and measuring reach becomes more challenging in the new fragmented media landscape. PR pros can overcome those challenges with the help of a media database and comprehensive media monitoring and measurement service.
Media databases are almost always out-of-date as online publications and blogs come and go and writers switch publications or beats. Using a media monitoring service – or even Google News or Google Search — may offer a better way to identify placement opportunities. Searches on topics that you have in mind for article placement will produce an up-to-date list of both established and new publications and writers with an interest in the topic. Online news searches will identify freelance writers or influencers who write for multiple online news sources and blogs.
Use a media monitoring service that monitors the widest possible range of blogs and traditional news sources to assure complete coverage. Look for a high-quality service with good keyword filters that can weed out the large numbers of irrelevant mentions, including spam, porn and geographical references. Use Boolean search strings to better focus your search.
The best media monitoring services integrate analytics from all media and social networks right within their email placement alerts, allowing you to immediately see rank and reach of any given online publication or blog.
Once you've made your media placements, the PR monitoring service offers integrated analytics, including social media and the client's Google Analytics, into a single dashboard for easy viewing. An integrated analytics approach provides a 360-degree view of how earned media, marketing or social media campaigns impact key business objectives.
Bottom Line: While media placement opportunities at top-tier publications continue to decline, the number of small, independent websites continues to grow, presenting new opportunities for PR pros. In this fragmented media landscape, top-notch media monitoring and measurement tools have become even more important to find and monitor the right websites and measure PR results.
William J. Comcowich founded and served as CEO of CyberAlert LLC, the predecessor of Glean.info. He is currently serving as Interim CEO and member of the Board of Directors. Glean.info provides customized media monitoring, media measurement and analytics solutions across all types of traditional and social media.