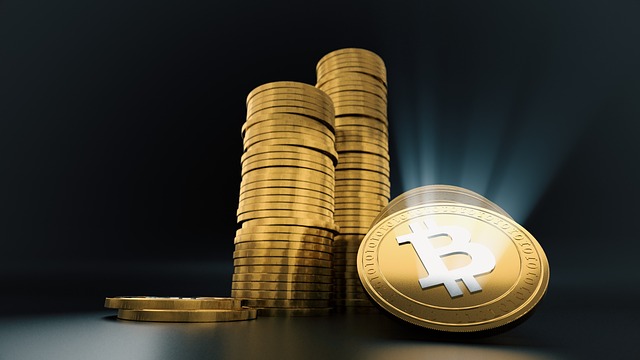 Even while cryptocurrencies and the underlying blockchain technology still puzzle most corporate executives and have yet to become acceptable in most commercial transactions, a burger chain has figured out how to apply blockchain technology to marketing and public relations. Chanticleer Holdings Inc., owners and operators of several restaurant brands, will award customers a proprietary cryptocurrency in its loyalty and rewards program. Chanticleer Holdings brands, including BGR (Burgers Grilled Right), Little Big Burger, and American Burger Co., will use the MobivityMind blockchain platform to mint its virtual currency.
"Eating a burger is now a way to mine for crypto-coins," said Dennis Becker, CEO of Mobivity, in a press release. "Every meal enjoyed at any Chanticleer Holdings brand will accrue currency for the consumer that can be used for future meals or traded with other consumers. It transforms traditional consumer rewards into something that the consumer can control."
The cryptocurrency, dubbed Mobivity Merit, uses the same infrastructure and principles as Bitcoin, Ethereum, Ripple and other cryptocurrencies.
Each brand owns the data about their interactions with a consumer, but the consumer owns the data about ALL of their transactions across all brands, stored in the distributed ledger of blockchain technology. "This is the democratization of consumer data, putting the power back in the people's hands rather than giving it to the data-aggregators who trade it without the knowledge, consent, or benefit to the consumer," said Corey O'Donnell, SVP of Marketing for Mobivity. "It's a marketers' dream, but great for consumers at the same time."
Are burger eaters the right target audience for a cryptocurrency promotion? Will customers eat more burgers to get a small bit of a virtually unknown cryptocurrency instead of a free meal? Who will accept the customer's cryptocurrency in a commercial exchange? The concept has certainly gained publicity (which may have been the real goal), but it's unlikely to increase sales – even if it were McDonald's touting it.
Time to Seek Blockchain Opportunities?
"We have gone from "what's that?" to "that's awesome!" with blockchain," comments Shel Holtz, principal of Holtz Communication + Technology. "And when blockchain comes to burger joint loyalty programs, you just know it's time to start figuring out where your organization's opportunities are."
Investors loved the news. Chanticleer stock was up 41.45 percent to 3.72 the day of the announcement after surging as high as 95 percent, according to Nasdaq. Other companies have gained outsized stock increases with blockchain-related announcements. Long Blockchain (LTEA), previously Long Island Iced Tea Corp., soared 183 percent higher on Dec. 21 after it said it would rebrand as a blockchain company. India Globalization Capital (IGC), a rental equipment and medical marijuana company – jumped 90 percent when it said it would use blockchain to "address issues specific to the medical cannabis industry." Those and similar announcements about adopting blockchain had little actual substance behind them.
Kodak saw its stock jump 60 percent when it launched KodakCoin, a cryptocurrency for photographers to manage copyright fees. Companies that announce blockchain initiatives see their stock fall back in short order to more reasonable valuations.
PR Firms Jump in
PR firms specializing in blockchain technologies have sprouted up, hoping to cash in on the craze. Despite the hype, the technology is difficult for even technology journalists to understand and difficult to explain. That means PR is paramount for any company involved in the sector, experts say.
Bitcoin, the leading cryptocurrency, is one of the best-known applications of blockchain technology. Blockchains are typically described as ledgers, like Excel spreadsheets, that record transactions in chained blocks. Although blockchains are databases, they are not stored in a central location or controlled by a single entity. Instead, they are distributed, meaning they are stored on multiple computers simultaneously.
The sector poses challenges for PR because of its newness. It's difficult to know what journalists are familiar the technology, find knowledgeable writers, and determine which start-ups have viable futures. Cryptocurrencies are extremely volatile. Some investment experts and bankers (including Jamie Dimon, CEO of JP Morgan Chase) warn that cryptocurrencies are entirely speculative and predict a bubble burst.
No clients are completely safe, but the safer ones have financial support from someone like a venture capital firm, says Ed Zitron, founder of EZ-PR. "Less safe clients are the ones that are cloak and dagger around specifics," Zitron writes in Inc. If you wish to offer PR services to blockchain clients, make sure you understand the technology. First, try buying and selling a cryptocurrency in a personal account.
"You need to get how crypto works," he says. "This doesn't mean that you need to be able to on the spot define the blockchain, as there are about 100 articles that disagree as to how to do that, but you need to be able to talk eloquently about how all of it works.
Bottom Line: Cryptocurrencies like Bitcoin may present PR and marketing opportunities to both agencies and corporate communications teams. As the Bitcoin craze continues, blockchain start-ups are proliferating and existing companies are entering the sector. The novelty of blockchain technology poses challenges for PR, and its volatility presents risk.
William J. Comcowich founded and served as CEO of CyberAlert LLC, the predecessor of Glean.info. He is currently serving as Interim CEO and member of the Board of Directors. Glean.info provides customized media monitoring, media measurement and analytics solutions across all types of traditional and social media.