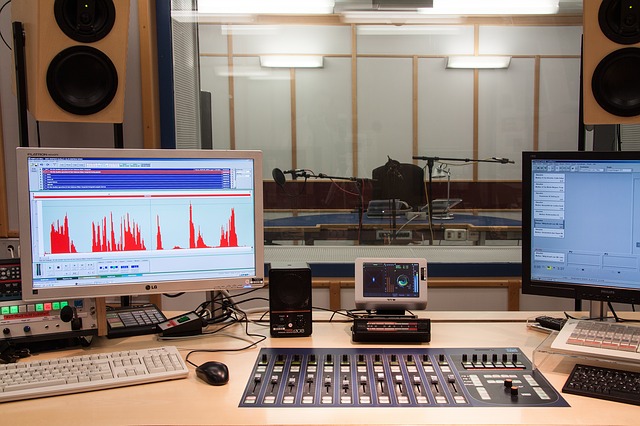 Radio remains a prominent channel for reaching consumers. According to MediaTracks Communications, 93% of all Americans listen to the radio each week. That's more people than ad-supported television, which reaches 73% of consumers aged 18-34.  Radio listenership is on the rise: up 5% in July, 2016 compared to July, 2015.
An audio news release (ANR), also known as a radio news release or RNR, is a 30- or 60 second segment about your product, service, company or brand, which is distributed to radio stations and networks. Usually, the recorded news releases feature voices of the organization's spokesperson or representative. Sometimes a paper copy of a wrapper (open and close) to be used by the newscaster accompanies the ANR. Sometimes the wrapper is pre-recorded.
What are ANRs?
An ANR usually contains spot news or an organization's reaction to spot news or a current issue.
By sending out PR-focused, broadcast-quality video and audio news releases with your written press releases, you can provide journalists ready-to-use content and significantly increase the chances of getting your message heard.
Leading organizations often include audio messages in their PR toolbox that can also include social media promotions, blog posts and videos.  AARP, the advocacy group for senior citizens, used an audio release titled "Family Caregivers Provide Staggering $470 Billion in Unpaid Care." The release was played by 21 radio stations.
Different from Regular News Releases
ANRs have several significant differences from standard news releases.
Radio news releases are written for the ear. They emphasize strong, short sentences averaging about 10 words that listeners can easily understand.
They are more concise and to the point. A standard one-minute ANR is about 125 words. Timing is critical because broadcasters must fit their message into a rigid time frame that is measured down to the second.
ANRs are more conversational and partial or incomplete sentences are acceptable. Standard new releases are more formal and use standard English grammar and punctuation. Sentences often contain dependent and independent clauses.
Creating Audio News Releases
Radio stations will only accept audio news releases that meet professional broadcast standards. The first step, then, is selecting a vendor with broadcast journalism and public relations experience, says Shel Lustig, president/co-founder of MediaTracks Communications. In a LinkedIn Pulse article, Lustig recommends researching three areas about vendors.
Service.  Find out precisely what their services include. Do their fees cover writing, revisions, recording, producing, distribution and reporting? What about studio costs and voice-over talent? Are there add-on fees, such as charges for last minute changes?
Placement and reach. Determine what distribution platforms they offer. Do they offer guaranteed placement? Can they target specific geographic markets? Do they have outreach options for Spanish-language or urban-focused ANRs?
Reporting. Ask how they measure listenership. How do they obtain their data and how recent is it? How do they track and report results? What kind of information is included in the ANR final report? How will you interpret and communicate these results to my client? Will someone explain radio industry terms to you?
After selecting a vendor, the basic steps for creating the audio include: writing, editing, review, approval of the script, and the final recording. "Writing for audio is a specific skill – be sure to take advantage of your vendor's expertise for your ANR," Lustig advises. And look for opportunities to include audio that isn't just a talking head.
Radio Monitoring Solutions
Monitoring is essential for measuring the effectiveness of the news releases as well as overall PR campaign. Some radio monitoring services perform speech-to-text talk radio monitoring in the top markets, deliver overnight alerts of radio clips via email, and store the text of radio clips in an online database with a full-featured dashboard. Clients may also order high-quality audio clips delivered as downloadable files.
The ideal monitoring solution offers comprehensive monitoring of social media and traditional media, including broadcast media. A leading monitoring and measurement service can also integrate all data sources into a single dashboard for easy viewing.
Bottom Line: Audio news releases (ANRs) can be one of the best ways to reach your audience and promote PR and marketing messages. The most effective ANRs are concise, focused messages with compelling news.  PR pros need specialized skills to write quality scripts and a radio monitoring tool to prove the releases' effectiveness.
William J. Comcowich founded and served as CEO of CyberAlert LLC, the predecessor of Glean.info. He is currently serving as Interim CEO and member of the Board of Directors. Glean.info provides customized media monitoring, media measurement and analytics solutions across all types of traditional and social media.