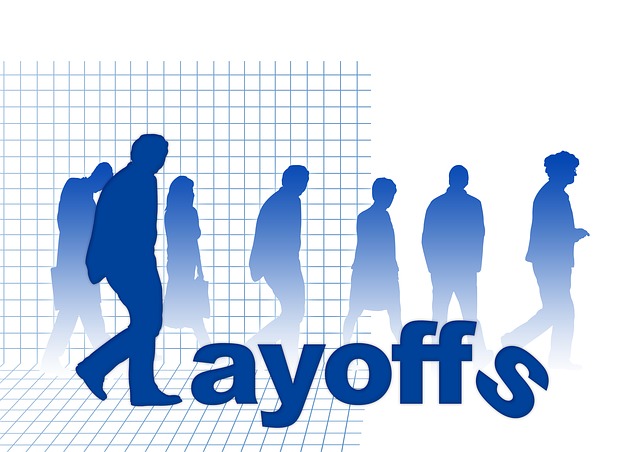 Announcing layoffs is unpleasant in normal times. It's especially difficult during the current COVID-19 pandemic.
Managers may worry about their own jobs and financial security and perhaps their own health. They may worry if their organization will survive. Complicating matters, news may be delivered virtually due to social distancing rules. In many cases, temporary layoffs are termed furloughs. Employees typically keep benefits while on furlough and hope to return to work when normalcy returns. Nonetheless, announcing furloughs is still a grim task.
Announcing layoffs now is "emotionally and cognitively overwhelming," Joshua Margolis, a professor at Harvard Business School, told Harvard Business Review. "This experience for most of us is unfathomable," he says. "There's a great deal of uncertainty and people's minds are whirring."
The CEO typically informs employees of layoffs with guidance from HR departments. But it's essential for PR to be involved in the process to advise the CEO, wordsmith the announcements, and safeguard the organization's reputation. PR managers must take into account three constituencies, writes Gary Grates, principal at W20 Group, in PR News. Those groups are:
Managers who deliver the bad news,
Furloughed employees and
Employees who remain.
For large employers, a public announcement may also be necessary.
Help CEOs Tell Bad News
To be effective, PR managers must be involved in the decision-making process, along with the C-suite, HR and legal counsel, Gates says. Having that seat at the table allows PR to  provide CEOs counsel throughout the process and gain a thorough understanding of the business reasons for the decisions.
Public statements should come from the CEO — no one else, writes Ben Silverman for ereleases. A statement from the PR department gives the outside world — and employees — the impression that the CEO does not want to take responsibility for the decision. That does not help the company's public image. Also, tell journalists how the company is helping laid-off employees.
Don't say things like, "These moves will strengthen our organization." Silverman warns. Such comments devalue the workers who have been laid off, and no one is buying the idea that less human talent is going to make a company better.
Some companies have stumbled when announcing layoffs virtually. Electric scooter rental company Bird encountered criticism recently after it laid off 30% of its workforce at once over a live Zoom conference call. Bird CEO Travis VanderZanden said it turned off the video function in an attempt to be more humane, but he admitted it should have made one-on-one calls to employees.
Paradoxically, small businesses seem to be most effective in announcing layoffs. The owners almost always express authentic grief about laying off their employees. Of course, small business owners are closer to their employees and their families than the CEOs of larger organizations – and therefore feel more empathy. The spokespersons for larger organizations can learn from the small business owner – genuinely feel the grief and authentically express compassion in all layoff announcements. Avoid PR talk.
Advocate for Furloughed Workers
Furloughed employees remain a potential reputational risk. They may take to social media networks and job review sites like Glassdoor to publicize their grievances and complaints. It's essential that organizations treat them with the most respect and dignity as possible and provide fair financial packages.
Communications pros must prepare to argue the merits of treating furloughed employees well from a reputational standpoint. Continue to communicate with furloughed workers to keep them informed. However, beware of promising too much. While they may return to work, no one is sure what the future holds.
A social media listening service can alert PR pros to comments on social media that may call for responses.  A media monitoring and measurement dashboard that integrates external media and internal communications will provide integrated analytics and offer a 360-degree viewpoint.
Inform Remaining Employees
A common mistake companies make is to neglect employees who remain. They may feel emotionally shaken and may fear for their own jobs. They may look to the organization's leaders for reassurance. They'll also probably watch how the company treats furloughed workers. Communications experts recommend being as transparent as possible. Consider holding an "Ask Me Anything" session which can squelch rumors. Once held in auditoriums, such sessions can now be held virtually using online apps like Zoom or WebEx.
A page on your intranet or a microsite can keep employees updated and offer a forum where they can post questions – anonymously or not – and read management's responses. Offer at least one channel for employees to share questions and concerns, and put a process in place to respond in a timely manner, advises Elizabeth Cogswell Baskin, CEO at Tribe, an agency specializing in internal communications.
Bottom Line: PR has a critical role to perform when companies announce layoffs and furloughs. Organizations can rely of PR manager's skills to announce decisions, keep furloughed workers and remaining employees informed, and safeguard the organization's reputation.
William J. Comcowich founded and served as CEO of CyberAlert LLC, the predecessor of Glean.info. He is currently serving as Interim CEO and member of the Board of Directors. Glean.info provides customized media monitoring, media measurement and analytics solutions across all types of traditional and social media.