Backlinks are essential in digital marketing campaigns. The more backlinks you generate, the higher your website will rank on Google. However, you can't just pay tons of iffy websites to publish your links. It just doesn't work that way, not anymore. To rank higher on Google, you need high-quality links from highly rated websites.
Infographics are one of the best tools for backlink generation. They're easy to share, quick to digest, and people generally love visual designs. In this article, we'll go through a step-by-step guide to backlink generation using infographics.
Step 1: Content Creation
The first step is to create the infographic itself. Remember that the content of the infographic is what matters the most, so it's not necessary to hire professional infographic agencies if you don't have the budget. You can make your own using these affordable infographic tools and platforms. On the other hand, an experienced agency is likely to produce a more informative and polished infographic.
Infographics that contain valuable and useful content like data statistics, survey or study results, and interesting facts usually fare much better in generating backlinks. Here are some tips on creating eye-catching infographics:
Focus on creating killer headlines and subheads.
Just like any other type of content, the headline is the first thing people see before they decide whether to keep reading the rest of the infographic or not. Make sure to create interesting and engaging headlines to attract more viewers.
The whole point of creating infographics is to transform complex information into simple and easy to understand visual content. Don't shove everything into one infographic, but rather focus on one main concept that you want people to learn.
Any competent and experienced graphic designer will tell you that white space is important. Leave some white space to help the audience read and navigate through your infographic more easily.
Blend the words and the visuals to create a story.
Infographics are the perfect combination of well-written words with beautiful visuals. Blend the two together to create a good story that keeps the readers attached from start to finish.
Step 2: Publishing the Infographic
After the infographic is ready, publish it on your own website and on infographic directory websites like Canva and Pinterest. Here's a comprehensive list of infographic directories compiled by SEOblog. When publishing infographics, it's best to accompany it with a short article that contains your target keywords for better SEO. The article can be customized to each site.
Step 3: Searching for Potential Websites to Reach Out
You won't get any backlinks if your infographic is just sitting on your site. You need to make people know that it exists. The best way to share your infographics is by reaching out to websites that cover a similar topic as your content.
Collect a list of potential websites within your industry using tools like Ahrefs. It's very simple. Just sign up to the service, click on "Content Explorer," write your target keyword, and then Ahrefs produces a list of webpages that use that particular keyword.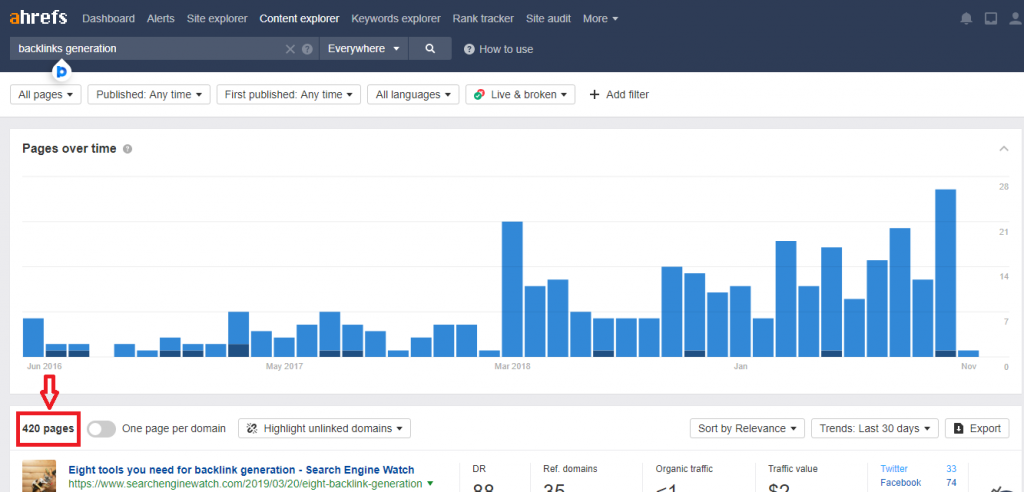 Step 4: Collecting the Email Addresses
The fourth step is to collect email addresses for websites on your list.  Aim to connect with writers, editors, content managers, and other people responsible for the website's content. People at the top of the food chain like owners, CEOs, or directors often won't reply to your email.
To compile an email list, consider tools like FindThatLead. The tool allows you to search for email addresses by typing the website domain or social media profile and to verify that email addresses are valid.

Step 5: Sending the Email
After the email addresses are ready, the last step is to reach out to people. You can send emails manually or use email blast tools like Mailshake or Mailmunch. I usually combine both strategies. I send emails manually to higher-rated websites (those with a domain rating greater than 70) and use email blast tools for lower-rated websites (those with a DR less than 70). It's okay to use the cc: function to send it to multiple people at the same site. Keep the email simple so that it avoids spam filters.
Here, your copywriting and negotiation skills come into play. Your email list contains cold prospects who didn't know you and may be reluctant to share content for free. The key is to offer something in return, like writing a blog post for them. This is a win-win solution: You get the backlinks and they get free content for their site.
Bottom Line: Digital marketers and public relations can use infographics to attract more backlinks and rank higher on Google. However, this strategy is a long game that requires substantial resources for development and distribution. You'll need a great deal of effort and patience to achieve success.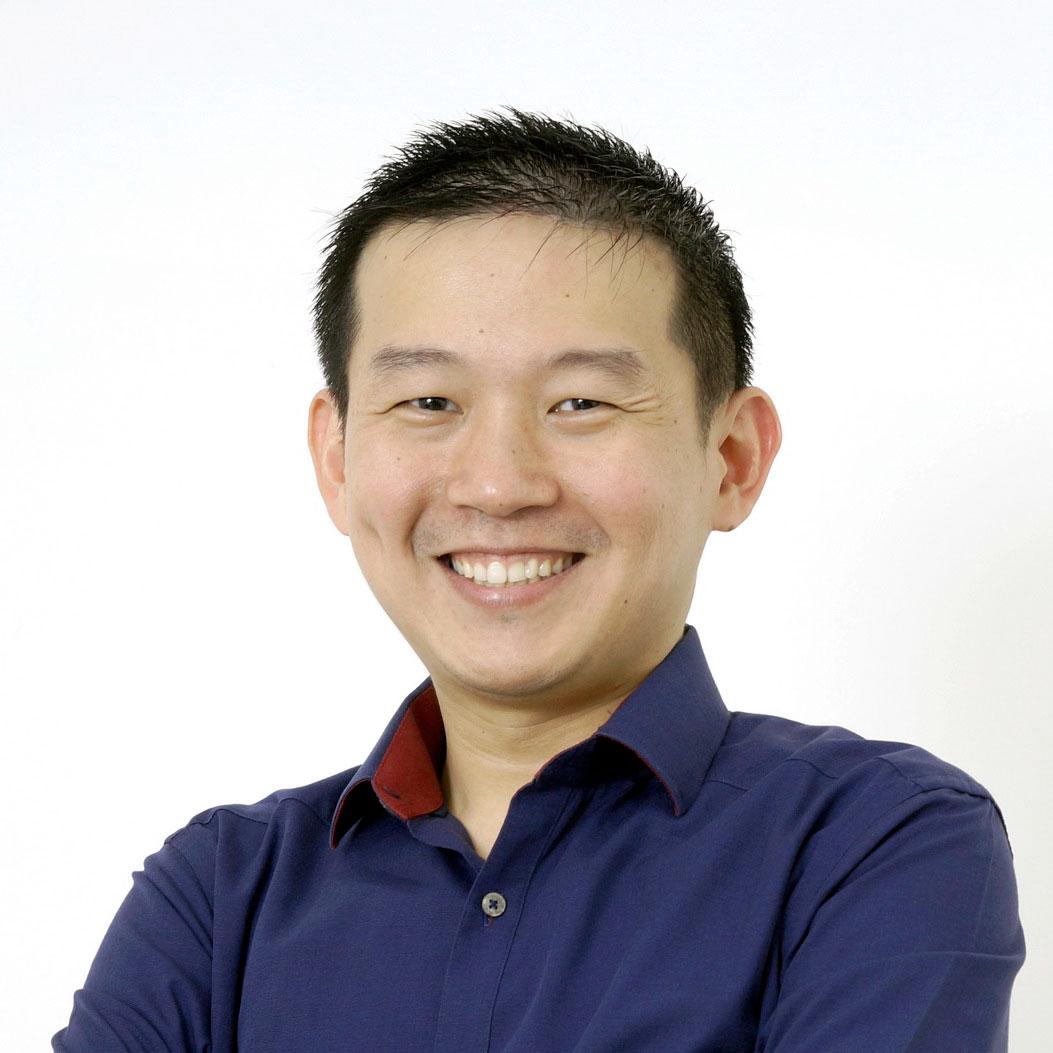 Andre Oentoro is the founder of Breadnbeyond, an award-winning explainer video company. He helps business increase conversion rates, close more sales and get positive ROI from explainer videos (in that order).