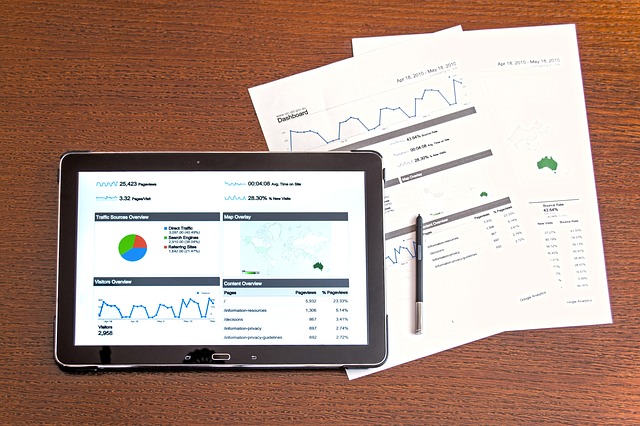 In a major update, Google Analytics will allow users to obtain answers about their web traffic simply by asking questions.
The feature, part of Google's Analytics Intelligence, uses the same natural language processing technology employed in the company's Android and search products. Until now, that machine learning technology has been used only in consumer applications. It will become available in English to all Google Analytics users over the next few weeks.
Democratizing Data
The move is a boon for marketing and PR professionals and others who frequently tap Google Analytics. Users will be able to obtain answers more quickly and without turning to data analysts. They'll be able to more easily obtain important information that could impact PR and marketing strategies.
"Democratizing data in this way can only be a good thing for everyone involved in Google Analytics," says Joe Whitehead, an analytics consultant and digital advertising agency Merkle | Periscopix in Google's announcement.
The artificial intelligence will also benefit digital marketing and web traffic experts, who spend a significant amount of time answering questions and sharing information with others in their organization. A recent Forrester report found that 57 percent of marketers find it difficult to provide their stakeholders in different functions access to their data and insights. Analysts will have more time to focus on deeper analysis.
You can locate the question-answering feature through a circle icon with dots in the upper right corner of the Google Analytics dashboard. Mobile users will be able to take advantage of voice-activated assistance.
No Answers for Some Questions
The system isn't impeccable, at least not yet. It can answer "what" and "how many" types of questions, such as: "How many new users did we have from organic search on mobile last week?" But it can't answer "why" questions, as Ginny Marvin at Marketing Land explains. Google representatives say the system will learn how to respond to those types of questions as it improves.
"This is not an incremental change," said Babak Pahlavan, Google's head of measurement and analytics products, at a product demo. The system must organize enormous amounts of data and understand what the user is asking, and swiftly provide an answer.
Google hopes the feature will prompt more people to use its web analytics. Surveys show that most small businesses do not use web analytics, notes Greg Sterling, contributing editor at Search Engine Land.  Tapping its benefits can even be challenging for midsized and large companies, although large companies are more likely to hire data analysts.
"It's clear from lots of empirical and anecdotal evidence that there's pent-up demand for tools that simplify access to data and analytics insights," Sterling writes. "The response to this should therefore be positive."
Inherent Limits of Google Analytics
It's crucial to remember that Google Analytics provides information only on your organization's own website. It offers limited worth as a measurement tool for public relations.
The principal goal of PR is typically not to increase website traffic.  PR's main goal is to build brand awareness and Google Analytics does not measure that. To accurately gauge PR effectiveness, organizations must analyze the breath of placements in news sources and mentions on social media platforms, not just their own website. That requires a media monitoring and analytics service that can measure share of voice, sentiment, reach and other crucial metrics. Ideally, the media monitoring service includes an online dashboard – similar to Google analytics – that enables dynamically-created graphs and allows users to measure earned media placements against corporate goals for growth and profitability.
Bottom Line: PR and marketing professionals will be able to obtain information about web traffic more easily and more quickly now that Google Analytics can answer questions with natural language processing. However, it's essential to understand the limitations of Google Analytics for PR measurement.
William J. Comcowich founded and served as CEO of CyberAlert LLC, the predecessor of Glean.info. He is currently serving as Interim CEO and member of the Board of Directors. Glean.info provides customized media monitoring, media measurement and analytics solutions across all types of traditional and social media.