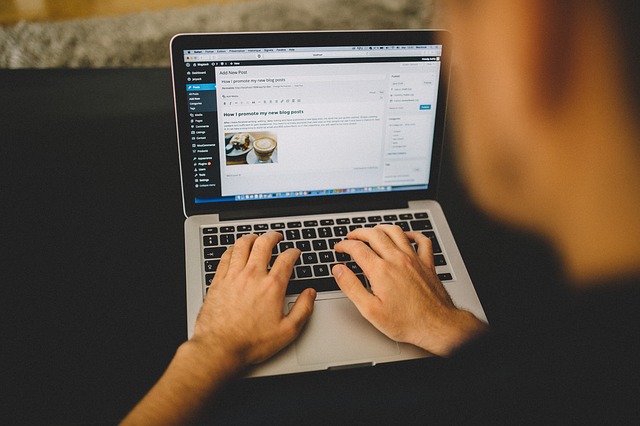 Public relations professionals likely know about major PR publications like PR Daily, PRNews, and O'Dwyer's as well the PRSA's publications like PRsay.
But some of the most thought-provoking commentary and helpful advice comes from PR professionals who publish their blog posts. Some of those PR veterans are independent consultants. Some have built their own agencies. Some focus on specific topics like technology or PR measurement. Some cover a wider range of PR-related subjects, including current events or general business topics, depending on what strikes the writer's fancy. Many of the blogs are well-known and highly influential. Others may be less well-known but offer provocative content. Our Glean.info blog often cites comments from blog posts by these PR experts.
Most PR and marketing professionals have their personal list of favorite industry blogs and online publications. The following is our list of favorite PR blogs, listed in no particular order. Feel free to keep this list as a resource to regularly revisit the blogs.  You might also consider putting them in your browser's favorites bar.
You also might include the Glean.info blog in your bookmarks. The blog regularly publishes news and commentary on PR and marketing topics and how-to articles that help communications professionals perform their jobs better. It has a special focus on media monitoring and measurement for PR and marketing.
Leading PR Blogs
The Flack — written by PR veteran Peter Himler, founding principal of Flatiron Communications LLC.
ImPRessions — published by Dorothy Crenshaw, founder of Crenshaw Communications.
Ishmael's Corner – created by Lou Hoffman, CEO of The Hoffman Agency.
The Shift Blog — written by account executives and other personnel at Shift Communications
Spin Sucks — founded by Arment Dietrich CEO Gini Dietrich who continues to write the bulk of the articles.
Waxing Unlyrical  — created by Shonali Burke, the force behind Shonali Burke Consulting Inc. The blog offers posts by Burke as well as contributors and a strong dose of articles on PR measurement.
Katie Paine's Measurement Blog – from PR measurement expert and CEO of Paine Publishing Katie Paine. The blog includes articles on measurement and other communications topics. Paine also offers The Measurement Advisor, a subscription-based publication covering measurement of PR, social media, and corporate communications.
Scott Monty — a corporate communications veteran who calls himself a "recovering Fortune 10 executive," covers PR, marketing, technology and other topics on his website. He also publishes The Full Monty, a terrific weekly e-newsletter with a communications technology, social media and marketing bent.
Talking Points (formerly Communications Conversations) — run by Arik C. Hanson, principal of ACH Communications. Hanson also co-produces a Talking Points podcast with Kevin Hunt, corporate communications content and channels at General Mills.
PR Couture – bills itself as a resource for fashion and lifestyle communicators, but its blog offers a wealth of information on career advancement, tips for PR agencies, influencer marketing and other general PR areas.
PR and communications pros can also sign up for the Daily PR Brief, an e-mail newsletter that rounds up the best PR-related articles of the day.
There are also worthwhile Paper.li newsletters. Some are:
The PR Measurement Daily – GleanTeam
Tech PR Talk – Dave Costello
The Shel Holtz Daily – Shel Holtz
The Social Media Measurement Daily – Puglisi Consulting.
Bottom Line: If you work in public relations, you might benefit by visiting these leading industry blogs regularly. The blogs cover the latest industry news and trends and offer valuable tips on improving PR results. Perhaps more importantly, they offer insights and perspectives from industry insiders.
Please add your suggestions of worthwhile PR and marketing blogs in the comments section.
William J. Comcowich founded and served as CEO of CyberAlert LLC, the predecessor of Glean.info. He is currently serving as Interim CEO and member of the Board of Directors. Glean.info provides customized media monitoring, media measurement and analytics solutions across all types of traditional and social media.