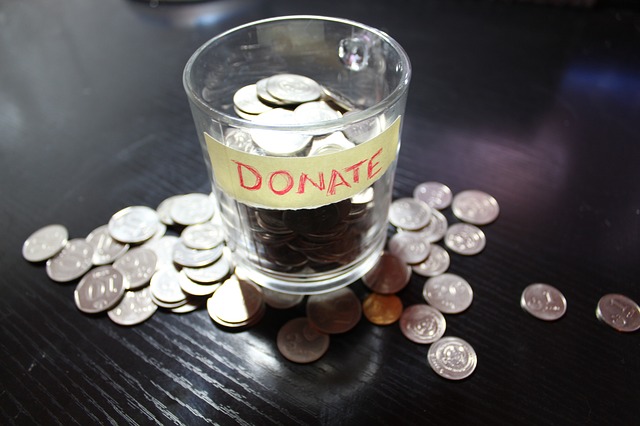 Nonprofit organizations understand the value of public relations in soliciting donations, attracting volunteers or students, and raising awareness and approval of their mission and services. Nonprofits, especially small and midsized nonprofits, typically work with small PR and marketing budgets. However, even small not-for-profit organizations can effectively promote their message through PR and social media marketing.
"If you want to reach your donors, go where they are. Sending physical mail and hosting trade shows are no longer effective ways for reaching people," asserts marketing expert AJ Agrawal in Forbes. Where are people? On social media.
Here are recommendations from experts on how nonprofits can promote themselves and their causes without large budgets.
Be an authority. If your nonprofit or its research are cited as an authority in earned media, more people will become aware of its charity work and its mission, explains Benedict Nicholson, managing editor at NewsWhip, which examined how leading nonprofit organizations succeed in social media and public relations.
Define your voice and stick to it. NewsWhip's research showed that TED, UNESCO and UNICEF garnered the most earned media. TED has a very defined voice for its videos, which keeps people coming back to its content. Reflecting its motto "Ideas Worth Spreading," TED staff carefully selects expert presenters and rehearses them rigorously to assure thoughtful and helpful teaching sessions.
Use video to your advantage. Video vastly out-performed for the two biggest nonprofit Facebook pages that NewsWhip examined. It's worthwhile to take advantage of the power of video with well-produced, informative videos.
Post frequently. The World Economic Forum posted 50 times a day on Facebook, which resulted in over 11 million engagements, NewsWhip reports. If you have enough interesting or provocative content to post frequently, do so.
Set goals and strategies. Creating social media goals and strategies is the critical first step. Determine what you want to achieve and how you can best achieve the goals. Carefully define and aim at your target audience, including journalists and media outlets.
Focus on quality. Most experts recommend focusing on quality posts rather than quantity. Pick a few crucial platforms to post to consistently, but not necessarily frequently, recommends fundraising expert Claire Axelrad in Maximize Social Business.
Tell stories. Stories that relay accomplishments of people the nonprofit serves can convince donors to contribute to your cause. The most effective stories – whether text or video – focus on the people helped rather than the nonprofit itself. "Tell stories wherever you can – especially where you know your donors hang out," Axelrad stresses. "The more you tell, the better donors feel. Especially when you make them the hero of the stories!"
Advertise on social media. Yes, nonprofits typically have small marketing budgets. But it's possible to create an effective social media advertising program for $5 a day, says Margot da Cunha at WordStream. The key is to take advantage of the granular targeting options of Facebook, Instagram, Twitter and LinkedIn to reach your particular audience. Reduce social media advertising costs by targeting audience by interests, locality and demographics.
Advertise online for free. Nonprofits can advertise for free through Google's Ad Grants program. Nonprofits must complete an application, hold valid 501(c)(3) status, and have a functional website. There are limitations. Advertisers can't exceed a $2 CPC bid and can't use more than $10,000 a month. Government entities, medical entities, and academic institutions are not eligible, although Google does have a similar program for educational institutions.
Add a "Donate Now" button. Facebook allows some nonprofits to place a "Donate Now" button on their page. The button can be added the same way as other call-to-action options. The page's category must be set to "Non-Profit Organization" only – with no other categories selected. Look into the feasibility of using other crowd-funding methods as well.
Tap influencers. Nonprofits don't need to know Kim Kardashian to promote their message through influencers. Research indicates that influencers with smaller followings, called micro-influencers, hold more power to sway opinions. Experts recommend partnering with people with robust engagement with followers and an interest in your cause, rather than simply seeking influencers with large followings. Start by reaching out to the most influential people you know who are devoted to your cause, including your staff.
Monitor and measure. Media monitoring and measurement can uncover a wealth of valuable information, including how much audiences understand the nonprofit's issues, how awareness of the nonprofit changes over time, and what inspires people to donate or volunteer. Nonprofits can control costs by working with a monitoring service that offers month-to-month agreements rather than one that binds them into long-term contracts. In addition, selecting vendors that can customize their services to the nonprofit's needs can help the organization avoid paying for unneeded services. Some media monitoring and measurement services, such as Glean.info, offer sizable discounts to non-profit organizations.
Select metrics that will measure progress to your strategic goals. For instance, you could set a goal for number of media placements, and then measure them against website visits, form fills, the number of volunteer inquiries and donations, etc.
"By cross referencing these numbers during the appropriate time period, you can see how your promotion efforts correlate with the desired outcomes you set," says Kristen Hay, marketing coordinator at Bloomerang. "A big part of marketing and PR is measurement. But on the flip side, it's important to keep in mind that what's meaningful sometimes isn't measureable."
"At the end of the day, the best thing to do is to think of your PR and marketing efforts as an ongoing activity, rather than a one-off task," Hay concludes.
Bottom Line: With modest budgets, nonprofits can spread their messages and increase donations to their cause though social media marketing. Social media engagement can amplify positive earned media mentions. Because PR and marketing strategies can be implemented with relatively small investments, they are especially valuable to smaller, cash-strapped nonprofits.
This post was originally published on Jan. 17, 2018, and updated on July 5, 2019.
William J. Comcowich founded and served as CEO of CyberAlert LLC, the predecessor of Glean.info. He is currently serving as Interim CEO and member of the Board of Directors. Glean.info provides customized media monitoring, media measurement and analytics solutions across all types of traditional and social media.