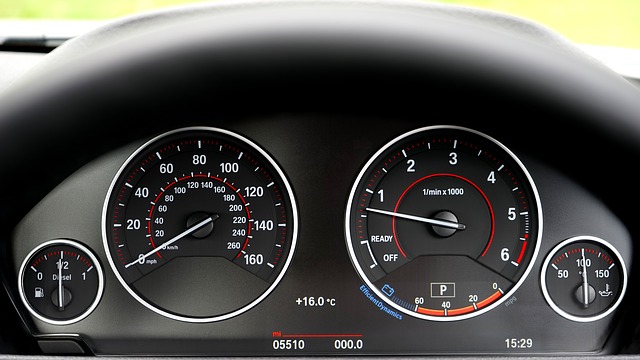 Monitoring and measuring news and social media has transitioned from a nice-to-have to a must-have in public relations and marketing.
Besides gauging the success of recent PR and marketing activities, media monitoring and measurement helps organizations conduct market research, improve customer service, manage corporate and brand reputation, collect competitive intelligence, and manage communications crises among other benefits. Media intelligence can be invaluable in identifying customer pain points and assessing trends in customer sentiment.
Most all companies and not-for-profits outsource monitoring and measurement and receive daily email alerts on new media mentions from their service. However, selecting the best media and monitoring vendor can be challenging. Media monitoring and social media monitoring services abound. Many monitor only social media; others only traditional media. Some like Google News are free, but they lack comprehensive media coverage and offer little or no analytics.
In selecting a monitoring and measurement service, media coverage and available metrics are key features to examine. Without comprehensive, accurate coverage and a well-designed dashboard, analyzing the huge amount of media data can be overwhelming, especially for a well-covered public corporation or well-known not-for-profit organization. When evaluating a media monitoring and measurement service, you'll want to be sure they offer these features:
Comprehensive monitoring. A quality dashboard displays data from owned media and a full range of news and social media. That includes monitoring of print, broadcast and cable television and radio, blogs, message boards and forums and online news, in addition to social media networks like Facebook, LinkedIn, Twitter, YouTube and Instagram.
Advanced media monitoring services also monitor fake news websites – websites that are known to produce and distribute made-up news and disinformation about companies and celebrities.
Integrated analytics. The best dashboards integrate analytics from all media and social networks, including the client's Google Analytics. An integrated media analytics approach provides a 360-degree view of how earned media, marketing or social media campaigns impact key business objectives. A dashboard that integrates metrics from all communications efforts can reveal valuable insights, identify the best tactics and show how PR, marketing and social media activities improve ROI. As more organizations integrate PR, marketing and other communications functions, they recognize the value of integrated communications dashboards.
Customizable. A customizable dashboard allows different divisions, departments, brand managers, or country managers to create their own search and measurement profiles. They can track different metrics and generate charts and graphs for their particular needs. PR teams monitoring a crisis or a campaign can create specific views, filters, and custom analytics. The service can create new custom metrics for clients. Rather than including services clients don't need, a media monitoring vendor can reduce costs by customizing the dashboard to the client's particular needs.
Intuitive and flexible. An intuitive and flexible design makes it easy for users to master the dashboard and learn how to use it. Users can easily choose the media they want to track, the terms they want to search, the metrics they want to use, the charts and graphs to display those metrics, and other dashboard features.
Accuracy. Good keyword filters eliminate irrelevant clips and ensure the most accurate search results possible. Advanced search capabilities include Boolean search commands, such as "And," "Or," and "Not," and the ability to specify capitalization proximity, plurals and possessives and word repetition. A Boolean query is mandatory for most acronyms since most three or four-letter acronym stands for multiple organizations. A capitalization feature is also necessary to avoid media clips with words that contain the acronym within the word. Example: ANA (American Nurses Association, American Numismatic Association, Anaheim airport code) can be found in numerous common words including anarchist and Canada. Without capitalization filtering for the search term ANA, articles containing those words would be delivered as irrelevant clips.
Some media monitoring services let users apply additional filters based on geographic location, social media channels, language and other factors. Most organizations can obtain 95% or better clip accuracy with well-structured Boolean queries combined with advanced search techniques such as specification of capitalization.
Sentiment analysis. The best dashboards provide sentiment analysis: They grade brand mentions on a positive-to-negative scale and assess the prominence, dominance, and other qualitative factors of brand mentions. They also identify predetermined corporate messages. Be sure to test its accuracy, as automated sentiment analyses are often inaccurate.
Sentiment analysis provides an invaluable PR measurement tool. Improved sentiment indicates that PR strategies are working; declining sentiment indicates a need to re-examine strategies. Because automated sentiment analysis can produce inaccurate results, the best services combine automated sentiment analysis with human analysts.
Automated email alerts. A first-class dashboard can send customized alerts to match the client's specifications. It can send different email alerts to individuals in different departments or with different responsibilities in the organization daily or several times a day. Automated email alerts inform clients of brand mentions practically immediately. That speedy notification can be critical for responding to customer service problems, dealing with potential PR crises, and managing the brand's online reputation.
Language translation. A high-quality media monitoring service can translate foreign languages into your native language – or the native languages of other users around the world. Automated translation isn't perfect by any means, but it usually provides a reasonable understanding of the content of the article or social media post.
Cost effective. Price is naturally always a major concern when selecting a media monitoring service. Be sure to seek a comprehensive, integrated and intuitive dashboard for a cost effective price. In addition, seek a media monitoring tool that offers monthly contracts to avoid being tied into a long-term contract with a service that turns out to be inadequate.
Human analysts. Although most organizations find automated monitoring and measurement sufficient, some desire the additional advantages of human analysts. The hybrid approach of combining human analysts with automated analytics can overcome the innate shortcomings of software programs.
Well-trained, experienced analysts can assess clips with greater depth and accuracy than any of today's software. They provide clients more meaningful insights on the impact of their PR and marketing programs. In fact, a well-trained analyst can uncover a single post that can deliver profound insights.
A free trail. A short free trial will reveal the media measurement dashboard's abilities and the accuracy of its data better than a canned online demo. If the vendor doesn't provide a free trial that allows you to test your own keywords, insist on a 30-day cancellation clause.
Bottom Line: Finding a media monitoring and measurement tool that meets your organization's specific needs can be challenging. These recommended features can help PR and marketing teams weed out the weaker players and find the most appropriate and cost-effective media monitoring and measurement service. By focusing on the vendor's dashboard, organizations can hone in on the full range of its monitoring and media analytics capabilities.
This article was first published on Feb. 17, 2017, and updated on Oct. 9, 2019.
William J. Comcowich founded and served as CEO of CyberAlert LLC, the predecessor of Glean.info. He is currently serving as Interim CEO and member of the Board of Directors. Glean.info provides customized media monitoring, media measurement and analytics solutions across all types of traditional and social media.