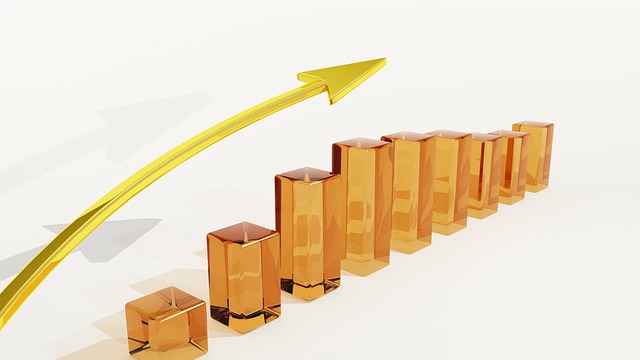 Online marketing experts call social media advertising one of the most – and perhaps the most — effective new marketing strategies to promote content. While social media advertising has long been used to promote products, its success in promoting marketing and PR content such as white papers, blog posts and news releases is a newer phenomenon.
A survey by Orbit Media Studios found that more bloggers are now promoting their posts through paid social. Although only 14% of bloggers surveyed are paying for visitors, the number more than tripled over the last two years.
The Strongest Results
Those who use paid services say the tactic yields the strongest results. Virtually all bloggers promote their original content through non-paid social media activities (such as Twitter and Facebook posts), but that common tactic produced the weakest results, according to the survey.
"Bloggers who use the least popular promotion tactics are the most likely to report strong results," writes Andy Crestodina, head of Orbit Media Studios. "Perhaps they find less competition there. Or maybe it's just that easier tactics are more popular, but rarely more effective."
Jayson DeMers, founder and CEO of content marketing firm AudienceBloom, predicts "an ad renaissance" next year.
Brands' organic reach has been declining for some time now, DeMers points out in an article for Forbes. Social platforms, trying to cater to individual users rather over companies and organizations, prioritize shares from users' friends and relatives over brand messages. In addition, increased competition and pressure to become (or remain) profitable forces social platforms to devise and promote more cost-effective advertising options for businesses. That combination of factors is prompting more marketers to experiment with social media advertising to promote marketing content such as white papers. PR is also starting to use paid social media to promote corporate messaging including news releases and position papers.
Drowning in a Sea of Content
Brands are finding themselves in a sea of content all competing for end users' attention. "Even the best content can have difficulty rising above the noise if it doesn't have sufficient promotion to boost its visibility," DeMers told Orbit Media Studios. "Of course, the better the content, the less promotion it tends to need to rise above the noise, so don't sacrifice quality content in exchange for a bigger promotional budget. They depend on each other."
"Social media has shifted drastically in a short period of time. Gone are the days of posting a Facebook update that reaches most of your fans organically. The chances of your Tweets being lost in your followers' streams are higher than ever," says Dominque Jackson, professional blogger and inbound marketing specialist, on Sprout Social.
Paid social provides a solution to rise above the content tsunami. Facebook, and to a lesser extent, Twitter, have become known as "pay to play" platforms. Meaning that if you want your posts to gain significant reach, you need to buy advertising.
Advantages of Paid Social
Jackson says paid social:
Is affordable. Platforms like Facebook and Twitter charge a fraction of the cost of traditional Google AdWords display ads.
Delivers good ROI. Paid social delivers excellent ROI. Digital Marketer ran a Promoted Tweets campaign that generated a 198% ROI.
Works on mobile devices. More people view social media through mobile devices. Facebook sponsored posts, promoted Tweets and Instagram Ads look like other content within social media apps, except for the "sponsored" label.
Is targeted. With organic social media posts, you have no control over who sees your content. Paid social lets you target a specific demographic, so you know exactly who's seeing your posts.
Provides data. Networks give you limited data. However, once you become an advertiser they provide much more measurement data.
Is not widespread – yet. Social media advertising is cheaper than Google AdWords or display ads in online news sources because fewer businesses take advantage of it.  But as more brands pile in, prices will likely rise.
Bottom Line: Social media advertising offers an effective marketing strategy to promote marketing and PR content. Precise targeting capabilities can help brands rise above the sea of content and gain attention. While paid social remains affordable compared to more established advertising venues, prices may rise as more organizations recognize its benefits.
William J. Comcowich founded and served as CEO of CyberAlert LLC, the predecessor of Glean.info. He is currently serving as Interim CEO and member of the Board of Directors. Glean.info provides customized media monitoring, measurement and analytics solutions across all types of traditional and social media.