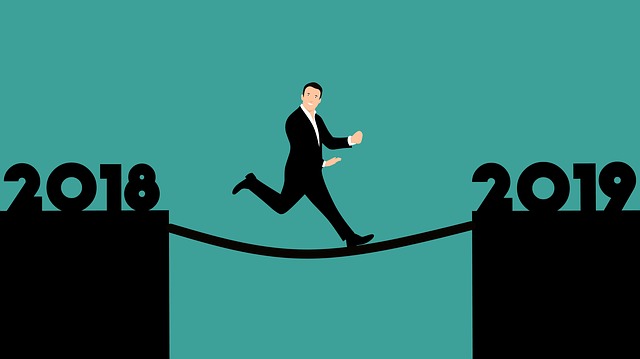 Some PR and marketing trends attract great attention. Most people working in PR and marketing have often heard how artificial intelligence, online video and big data will impact public relations and marketing. Other trends don't attract so much publicity. Here's some lesser-known PR and marketing trends that businesses, nonprofits and other organizations can jump on to improve results.
Personal Branding
Especially for small businesses, putting a real, human face to a business name helps build loyalty. A brand that's more relatable and has the human element naturally garners more trust, an essential element for building relationships, says Rachel Strella, founder of Strella Social Media.
One way to humanize a brand is to promote the personal brand of the business owner or a high-level leader, Strella writes in Social Media Today. This tactic has become a staple for many organizations, as demonstrated through guest blogging, podcast and webinar appearances, and other publicity opportunities. By allowing people to get to know the character and expertise of company leaders, a business can strengthen its brand reputation.
Create content that tells your audience about who you are as a person and explains your personal connection to your product, suggests business mentor Taylor Manning in Forbes. "Once you start sharing your story, your life and your personality, your potential customers start to connect with you and trust you because they see themselves in you — and that allows them to see that the end result your product offers is possible for them, too," Manning writes.
Nano-influencers
Some brands now promote their products by partnering with nano-influencers people with as few as 1,000 social media followers.  They're more affordable than celebrity mega-influencers with hundreds of thousands of followers. Some "nanos" may mention products if they receive free samples or services. They also enjoy high engagement rates, making them more effective.
As influencer marketing exploded in popularity, celebrities and top influencers increased their advertising charges. Even prices for mid-level influencers have increased. But marketers realized that an enormous number of followers does not necessarily equal influence. Mega-influencers might not convince many people to purchase a product.
"Everyone who's on Instagram has that friend who is just really popular and is racking up 'likes' and comments and has great content," Mae Karwowski, CEO of influencer marketing agency Obviously told The New York Times. "They've probably never worked with a brand before, but they're just really good at social media."
However, some say working with a large number of nano-influencers and scaling up campaigns to provide meaningful results can be challenging.
More Uses for Social Media Listening
Most PR teams at large brands monitor traditional and social media for mentions of their company and products. In 2019, more organizations will begin to appreciate the benefits of monitoring social media for more than purely PR purposes.
Other departments will benefit from social media listening. Customer service will resolve customers' problems and answer their questions. Sales teams will complete sales by joining conversations about products. By monitoring competitors' products, they'll even steal customers who are unhappy with competitors. Marketers will recognize the benefits of social media marketing to enhance influencer marketing programs, find user-generated content and measure the effectiveness of marketing campaigns.
Human resources can improve employee recruitment by monitoring how potential recruits feel toward the brand and the industry. corporate finance can gain better insight into where quarterly financial reports and analyst meeting reports were published – and how the company's messages are playing on Wall Street.
To obtain those benefits, more brands will integrate communications functions with an integrated communications dashboard that reports all earned, owned and paid metrics within a single view. An integrated dashboard shows how various communications impact key target audiences and stakeholders. It shows everyone the same over-arching goals and ensures clarity and consistency among all departments, teams and contributors on measurement strategies for individual campaigns, initiatives and projects.
Small Communities to Build Trust
Reaching the largest number of people has long reigned as the leading PR and marketing strategy. Brands typically seek to reach the largest number of people possible through advertising, working with celebrities with thousands or millions of followers, and seeking brand mentions in well-known consumer publications. But in 2019, more companies will reach out to small groups of people in an attempt to build, or in some cases rebuild, trust, according to Hootsuite's 2019 Social Media Trends report.
Instead of relying on celebrity influencers, savvy brands will prioritize internal experts, employee advocates and influencers with authenticity rather than larger followings. Instead of seeking attention of large crowds, they'll develop intimate, meaningful dialogue with smaller, more valuable groups.
For instance, when Condé Nast Traveler published its Women Who Travel website, it discovered an untapped community of readers who wanted to engage more on the subject. In response, it launched the Women Who Travel Facebook Group, which allows women who have a passion for travel to converse in a safe environment. The closed group grew quickly, and Condé Nast created Facebook Groups for seven other publications that focus on niche communities.
Bottom Line: Brands that adapt to these lesser-known PR and marketing trends will become well positioned to enjoy a more prosperous 2019. Instead of addressing the common denominator, brands can build trust by building intimate relationships with small yet valuable audiences.
William J. Comcowich founded and served as CEO of CyberAlert LLC, the predecessor of Glean.info. He is currently serving as Interim CEO and member of the Board of Directors. Glean.info provides customized media monitoring, media measurement and analytics solutions across all types of traditional and social media.