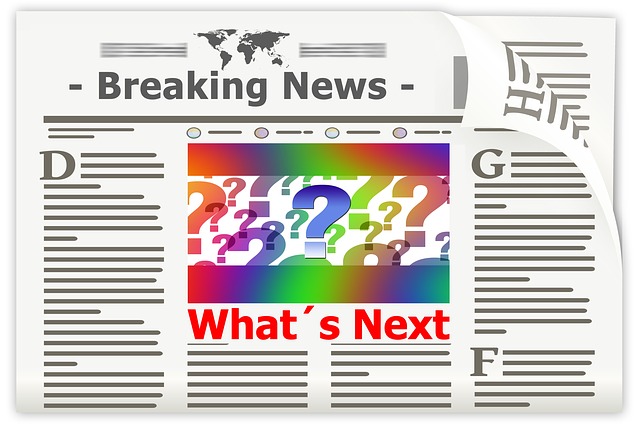 Some public relations professionals argue that press releases are an antiquated and worthless strategy.
Last month, PR professionals produced an average of 1,092 press releases per day. They've generated 236,356 press releases so far this year, according to Shift Communications. Most attracted little attention, asserts Christopher Penn, vice president of marketing technology at Shift.
Shift Communications analyzed a random sample of 1,052 releases extracted from the raw Google News database of millions of news stories from 2016 and scanned the releases for key content. It matched press releases to known newswires and distribution companies by domain name, as well as URLs matching "press-release" or "news-release" and similar variations.
An Analysis of Press Release Results
Here's what it found:
The median number of clicks: 0.
The median number of social media shares: 2.
The median number of inbound links to releases: 1.
The median MozTrust score (how trusted a URL is, 0-10 scale): 0.
The median MozRank score (how well ranked a URL is, 0-10 scale): 0.
SEO Value of Press Releases
Besides obtaining almost no attention, press releases confer no SEO value, since a Google update devalued press release sites, Penn adds.
"Unless you have regulatory reasons to do so, there's no longer a reason to send out press releases," Penn concludes. "No one is reading them, no one is engaging with them, and they offer no search marketing benefit to you. You're almost certainly getting no ROI from your spend, and you could spend that money elsewhere, like on social media content amplification, syndication, or original content creation."
Communications veteran Josh Bernoff agrees that press releases are worthless. Besides failing to gain attention, corporate communicators stuff them with embarrassing jargon and double talk and mass email them like spam. Instead of press releases, he suggests: writing about company news in blog posts as Google does.
Or in open letters as Apple does.
Shift Research Results Contradict Experience
To believe Shift's results, you must accept that its research methodology and interpretation of results are both sound. Most PR professionals would dispute the results simply based on their own experience. Yes, the press ignores bad press releases.  However, good news releases do in fact produce positive placements, often in the form of original articles that have no resemblance to a news release but were triggered by a news release. In fact, most articles on the business page of major newspapers and in trade publications are triggered by a news release or a media relations contact by a PR pro.
As a media monitoring service, Glean.info (formerly CyberAlert) finds media placements for virtually every news release distributed by our clients. News releases distributed by well-established services such as Business Wire produce far better placement results than free or newly-established news release distribution services. Not all media placements appear in Google News or Google search results.
Granted, Glean.info's clients tend to be more sophisticated PR practitioners who use press releases appropriately. Their news releases with high impact, newsworthy headlines get the most media placements.
The Hidden Power of Press Releases
PR pros who abandon press releases lose a valuable media relations and communications strategy. When journalists write articles that were prompted by a press release they seldom mention that a news release was the source of their information or sparked the idea for the story in the first place.
Well-written press releases that report significant news do in fact get "picked up" by the media. "Significant news" can be national, local or trade. The solution to the abundance of bad press release releases is not to drop the tool but to produce effective news releases and distribute them to the appropriate media outlets.
How to Write Effective Press Releases
Following these steps will help PR produce releases that work.
Use news releases appropriately. Don't consider a press release in the first place unless you have something important to announce. The abundance of ignored news releases is due to a tendency to churn a release at every turn.
Explain why it matters. Explain why media outlets and their audiences should care why the news is important to readers, not just to your own organization. Point out how your release relates to current news or trends
Narrow your media list. Send releases only to publications and journalists covering your topic. While that may call for extensive research, the work is worth the effort. A spreadsheet of media outlets, their contact information, and their requirements for image file formats and other submission preferences can improve your success in placements.
Consider writing in the first person in the voice of the spokesperson. That could be the CEO, the CMO, or the head of PR. Use "I" and "we." It's hard to write overly promotional drivel in the first person.
Cite facts. Statistics and other numbers that support your claims add credibility.
Get the basics right. Double check spelling and grammar and include your contact information. Follow AP Style.
Use a media monitoring service to identify media outlets that publish your news or mention your company, product and other important keywords. Monitoring and measuring your mentions and keywords will help identify successful PR strategies and prove value of you media relations work.
Bottom Line: Some PR pros argue that press releases offer no value as a PR tactic. Most press releases are badly written, disseminated like spam, and are deservedly ignored, they say. Most PR pros recognize, however, that press releases can provide great impact and powerful results when written and distributed properly. Well-crafted and targeted releases can lead to valuable media mentions.
William J. Comcowich founded and served as CEO of CyberAlert LLC, the predecessor of Glean.info. He is currently serving as Interim CEO and member of the Board of Directors. Glean.info provides customized media monitoring, media measurement and analytics solutions across all types of traditional and social media.