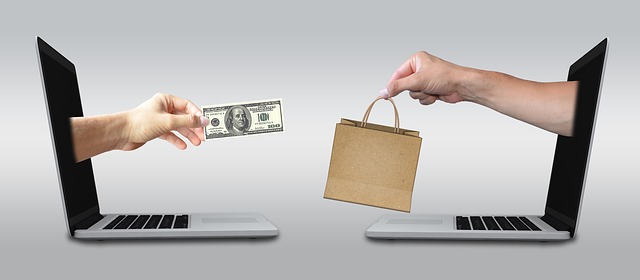 Many businesses promote themselves on social media. Promotions on social media have become common. Almost all businesses larger than mom and pop outfits maintain a presence on at least one social network.
Yet relatively few business use social media to identify potential customers and close sales leads.
While 39 percent of small businesses use social media to increase exposure, only 6 percent use it to generate sales, Quick Sprout concluded in 2014. More now promote themselves on social media; it's not clear if many more engage with potential customers to generate sales.
Using social media to create customer leads and close sales begins with social media listening. And an effective social media monitoring strategy means more than creating a Google Alert for your company name. "It's about finding out where those conversations are taking place, and engaging with the people having those discussions," writes Lucy Rendler-Kaplan, founder of Arkay Marketing and PR, in Social Media Today. "It's also about responding, delivering content to them when they've shown interest, and helping them with problems where you can."
"One of the best ways to generate more qualified leads from social media is to use monitoring to its full potential," concludes social media trainer Lilach Bullock.
The Essential Social Media Monitoring Strategies
Follow these strategies to find sales leads and obtain customers through social media listening.
Monitor all mentions of your company and brands including common misspellings, nicknames and acronyms. Individual social media networks may notify social media managers when someone mentions their company's "handle," typically the company's abbreviation or a version of its name preceded by @, but many users mention companies and not their handle. When a social media listening service reports that an interested consumers has mentioned the company, its product or the product category, the company's sales personnel can reach out to them, describe the product, answer questions, and otherwise offer assistance.
Monitor names of competitors and their products. When someone complains about a competitor's product, your company's representatives can ask them to explain their problem, offer solutions, and tell them about your product's advantages. It's best to take those discussions off line as quickly as possible. Your team can also discover people interested in purchasing a competitor's product who haven't heard about your company.
"People will see that your brand cares and that can make your business more attractive to potential consumers," points out Rendler-Kaplan. "This not only applies to the people you're directly communicating with, but also those watching on passively on social platforms."
Listen for people's problems. Monitor for general industry terms, product categories, and keyword phrases people use when searching for solutions to their problems. People often enter search terms that describe their problem, not names of products. Listening for those keywords can reveal potential customers that the sales force can engage.
Retain customers. Social media listening reveals negative as well as positive mentions about your company and products. A complaint doesn't mean that you've lost the customer. They may still be open to keeping the product and purchasing it again – if your customer support staff responds quickly and resolves the issue.
Location-based monitoring. Businesses serving local areas and companies in the travel industry can acquire new customers through location-based monitoring available from some social media networks. Combining keywords with a defined geographic area can reveal people potentially interested in your products. Hotels, restaurants and others employ that strategy to find people seeking a place to sleep or eat in their area. Gift shops and other types of retailers could also benefit.
Two Main Requirements for Social Selling
Finding and closing sales leads on social media requires two main elements: the right social media monitoring service and the right sales staff.
It's vital to use a robust social media tool that allows advanced search operators, also called Boolean search terms. Search operators such as AND, OR, NOT and punctuation like parenthesis and quotes let users find more targeted results and eliminate irrelevant mentions. Social media monitoring tools provide increased accuracy if they can search for both lower-case and upper-case terms and let users specify capitalization. Well-chosen search terms combined with an advanced monitoring tool can achieve 97 percent clip accuracy or better.
Closing sales deals with the help of social media listening requires a well-trained and well-organized sales team. The company must fit the lead into its traditional sales funnel, and its sales staff must respond appropriately – with proper etiquette and without aggressive sales tactics. Experts recommend offering helpful information and taking a personable, low-pressure educational-type approach.
Bottom Line: Social media listening can provide sales leads that transform social media commenters into customers. The strategy requires a robust monitoring tool, carefully selected keyword phrases, and the right follow-up from the sales team.
William J. Comcowich founded and served as CEO of CyberAlert LLC, the predecessor of Glean.info. He is currently serving as Interim CEO and member of the Board of Directors. Glean.info provides customized media monitoring, media measurement and analytics solutions across all types of traditional and social media.