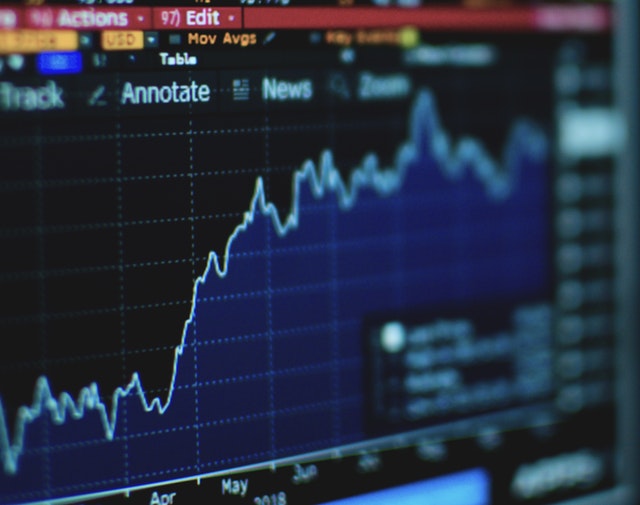 Financial publications might not seem like prime candidates for large Instagram audiences, but Bloomberg offers a case study for how financial services companies can gain recognition on the network.
Bloomberg's @bloombergbusiness account now has more than 700,000 followers and saw a 391 percent increase in followers and a 617 percent increase in video views in a year.
Bloomberg's Senior Social Editor Kevin Young explained how the company surpassed other business publishers on Instagram in an interview with Facebook.
Analytics and data visualizations. Bloomberg used its analytics skills to present business news in maps, charts and other data visualizations. Clear and simple yet attractive, the visuals illustrate market developments. The publisher understands that visualizations can help communicate data more clearly and effectively than text. Although most companies lack Bloomberg's caliber of graphic designers and analytics tools, they can still create effective data visualizations relevant to their industry. There are many different software packages available to automatically create charts from data sets in spreadsheets or databases.
Inspirational quotes. Instagram and other social media sites are loaded of inspirational quotes, but many seem unrelated to the poster's business. Some also feel trite. Bloomberg posts inspirational quotes from business leaders that appeal to its young, global, aspirational audience. Accompanying images also support its brand.
Data analysis. Bloomberg closely monitors analytics to learn what its Instagram audience likes and wants. For instance, followers have been transfixed by the rise and fall of Bitcoin. In addition, they're fascinated by highly successful businessmen and want their advice.
Clear language. Bloomberg explains news in everyday language and avoids unnecessary jargon. "We consider @bloombergbusiness to be the home of business news on Instagram, but you don't have to have an MBA or an investment portfolio to understand what we're describing," Young said.
Videos. Videos explain stories behind the headlines. Bloomberg developed an Instagram template to ensure uniform style and appearance. "Even if you're sharing a variety of content types, your posts should still adhere to a specific style," writes financial writer Susan Shain for Aha Media. "Avoid a jumble of fonts and colors, which can make your feed look clunky and unorganized."
Stories. To drive traffic to its website from Instagram Stories, Bloomberg cherry-picks 10 of its most popular articles of the week and posts them on the weekend. Posting feature-based materials on weekends provides people more time to view them. It regularly generates clickthrough rates of 25 percent for the stories. It also uses polls to produce simple quizzes that encourage followers to swipe through to the website for the answers.
A distinctive look and tone is key to driving follower growth and views. "We've found the key to success on Instagram is to be yourself and develop your own voice," Young concludes
Bottom Line: Bloomberg's recent success on Instagram provides an excellent case study of a how a business firm can increase awareness of its brand on the social network. Most financial services firms don't market aggressively on Instagram, but those that do may enjoy the advantage of less competition.
William J. Comcowich founded and served as CEO of CyberAlert LLC, the predecessor of Glean.info. He is currently serving as Interim CEO and member of the Board of Directors. Glean.info provides customized media monitoring, media measurement and analytics solutions across all types of traditional and social media.