More businesses now use brand storytelling to gain more attention online. In brand storytelling, you create and share a message or story that connects to the target audience on an emotional level. It converts leads into customers because people see the human side of your business and how it emotionally matters to them.
First, let's look at why brand storytelling works and then look at some examples of brands that effectively share their stories through social media. By understanding how it works and looking at examples, you can learn how to use brand storytelling in your own PR and marketing.
Why Brand Storytelling Works
Brand storytelling uses a narrative that connects your brand to customers, where you focus on creating an emotional link between what your brand stands for and your customers' values.
If customers feel that the message matters to them, they will emotionally connect to your business and want to support it. While many businesses succeed by using the best email or text message marketing practices, brand storytelling can add to those strategies.
How to Use Brand Storytelling
Find a story or message that you want to share with others and use your PR, marketing materials, social media and paid advertising to share that message. Doing so while creating a brand storytelling strategy will help you to reach out to your leads. Keep three principles in mind to create brand stories
Keep it short
Make it linear (beginning, middle, and end)
Make it visual.
Let's look at some examples of businesses that effectively use brand storytelling to increase their conversions and sales.
1.  Nike
Almost everyone worldwide recognizes the name Nike. They do because of its effective branding. However, this predominantly US-based brand wanted to help their UK base identify with Nike the way their American customers did.
The company released a video "Nothing Beats a Londoner" that showcases different struggles teens in London confronted and overcame, whether it's running from one end of the city to another for school every day, sharing a basketball court with several other activities, or being a one-man hockey team.
What makes this video impactful is that there's something for everyone. With several different kinds of people shown, across a variety of sports and activities, the message remains clear: Londoners are resilient. Londoners can handle anything. Nothing beats a Londoner.
This video helps create an emotional link between UK-based customers and Nike through the brand showcasing its knowledge of everyday life in the sprawling British capital, while repeatedly referring to the brand in a subtle way each time.
2.  Target
Customers go to Target since it provides many everyday products. It's no surprise that Target established itself in the ecommerce market through social media. Target seeks to foster an image of a brand that focuses on others and cares about customers. Here's one example of how it used brand storytelling to share this message.
While brand storytelling usually uses pictures rather than words, this Target Facebook post breaks the rule in a clever way. The image shows a Target employee reading a book to a child. Target then quotes the child's mother and how much she appreciated the Target employee taking time to read to her child.
This brand storytelling example uses the image to draw in the user's attention. From here, they read the text to understand the situation. They learn how a customer felt about the visit and they can feel the mother's appreciation. This helps the online readers understand Target's focus and message about caring for their customers.
People form positive opinions about Target through this brand storytelling.
3.  Spotify
Millions of people use Spotify to listen to their favorite music genres and Spotify has become a major part of the ecommerce world.  Spotify focuses on introducing people to new music tracks and new artists.
One key way Spotify does this is through data collection. Spotify collects data on the music people listen to, and then uses that data to propose customized playlists and introduce listeners to music they might like.
Spotify also regularly publishes studies on how people listen to music, what demographics listen to what music, and other information. It also uses this data to attract advertisers and then tells the advertising success stories of prominent brands. In short, Spotify creates a brand story for both customers and advertisers around its core concept and unique selling proposition of creating customized play lists that surprise and delight its customers.
Bottom Line: Brand storytelling enables brands to connect with audiences on an emotional level. PR and marketing personnel can use storytelling to turn ecommerce visitors or followers into customers.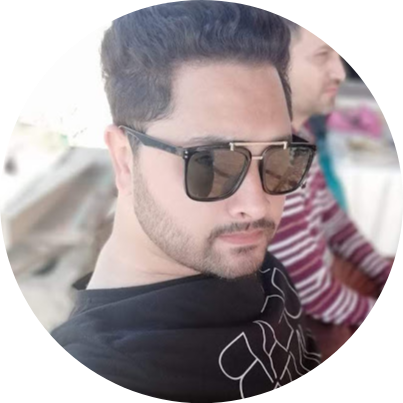 Danish Mehmood is a senior SEO strategist at a web Development and digital marketing agency based in Orlando, FL. He is passionate about digital marketing and loves to analyze the SEO industry in his spare time and stay in touch with the latest happenings. Connect with him at @InboundDM on Twitter and on LinkedIn.