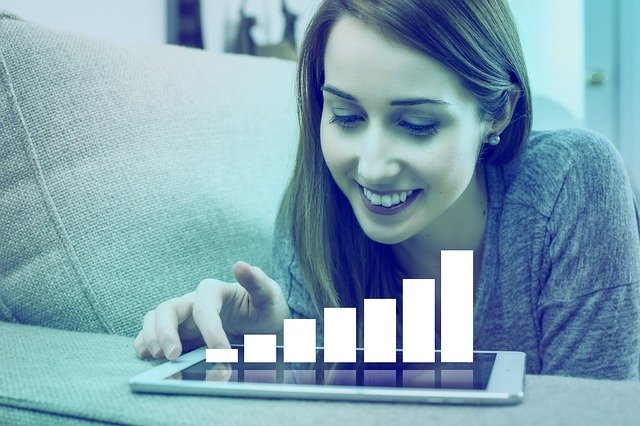 While data analytics has created great changes in business decision-making, many companies limit analytics to ad hoc initiatives or one-off actions. That's according to the latest McKinsey Global Survey.
"Companies still dragging their feet do so at their own risk, because the gap between leaders and laggards just keeps growing," the report states.
Companies with the greatest overall growth in revenue and earnings receive a significant proportion of that boost from data and analytics, the report states. Respondents from these high-performing organizations are three times more likely than others to say their data and analytics initiatives have contributed at least 20% to earnings before interest and taxes (EBIT) over the past three years.
These organizations make a priority to enable employees to build a strong data-driven culture.
Forty-seven percent of companies surveyed say that data and analytics have significantly or fundamentally changed the nature of competition in their industries in the past three years, up from 38% in 2017. They say more competitors are launching data and analytics businesses or products that include analytics services, forming data-related partnerships, and gaining an advantage through data analytics.
Even high performers have room to grow. While high-performing companies have adopted data-culture practices more often than others, fewer than half of all survey respondents report adopting all major best practices. While nearly two-thirds of respondents at high-performing companies report effectiveness at encouraging employees to use data in daily decisions, only 13 % say they were very effective.
Recommendations for a Data-Infused Culture
These are some of the McKinsey & Company recommendations to create a data-focused corporate culture:
Treat data as a product with real return on investment. Business leaders often view data as a raw material that supports analytics and decision making. Instead, they should treat data as an internal product to be packaged and distributed to groups across the enterprise, and manage it as such.
Take small steps. Focus on evolving data cultures and competency incrementally to avoid large scale disruption. Ensure that new hires and current personnel are educated in the use of data and analytics. Management must consistently communicate the importance of applying these tools every day.
Make data available. Get data out of silos and into advanced analytics-based tools and into the hands of decision makers and external partners across the supply chain. Reconfigure organizational processes to allow rapid data sharing through automation and improvements to technical infrastructure.
Integrate Communications Data
The corporate communications, PR and marketing functions acquire much data that can be shared beneficially across the enterprise. The communications departments can best access data through an integrated communications dashboard that combines information from a range of sources. The integrated dashboard shows everyone the same over-arching goals. One dashboard with everything on it ensures that there is clarity and consistency among all departments, teams and contributors about how the individual campaigns, initiatives and projects are measured. The data and insights can be shared throughout the worldwide organization including product and country managers.
Most companies have plenty of data, but most is not beneficial. An earlier CMO survey revealed that barely a third of available data is used to drive company decision-making. The key for successful data-driven decision-making is the quality of the data analytics, rather than the quantity.
First outline how the data analytics will be integrated into the organization, advises Mario Trescone, senior director of business intelligence and data analytics at YMCA. Ask how data will be used and why you need data. "The reality is many organizations rush to get the necessary BI (business intelligence) resources in place without taking the time to ask themselves how will BI fit into the culture of the organization," Trescone says.
A central nucleus of data expertise helps ensure common standards, methods and tools for data collection and management of data, he says. It also increases the likelihood of board-level involvement and helps ensure that insights are available to employees.
While trained analytical professionals are essential, team members with business experience are also needed to obtain actionable insights, Trescone says.
"It's always great to have the newest, shiniest marketing technology if your budget allows, but equally important are people who not only have the technical skills to collect and analyze data but, who understand it in a business context," agrees Tara DeZao, senior content marketing manager at Oracle Data Cloud.
Bottom Line: As companies find greater benefits from data analytics, the gap between data analytics leaders and the rest of the pack grows. Developing a data-driven culture and breaking down department silos are key factors in becoming data analytics leaders.
William J. Comcowich founded and served as CEO of CyberAlert LLC, the predecessor of Glean.info. He is currently serving as Interim CEO and member of the Board of Directors. Glean.info provides customized media monitoring, media measurement and analytics solutions across all types of traditional and social media.