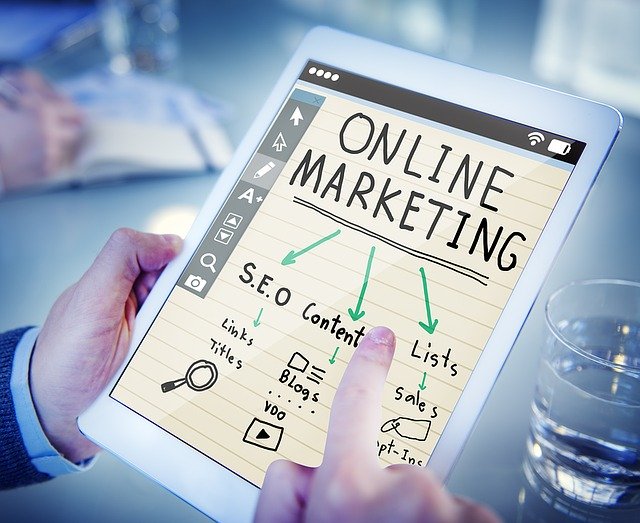 The Internet is a marketing equalizer. A small to medium-size or local business with a creative digital marketing strategy has the potential to reach as many qualified people as a Fortune 500 company with a multi-million-dollar advertising campaign.
Digital marketing covers a broad spectrum of marketing tools. These include:
Search engine optimization
Social media
Web design
Email marketing
Online advertising
Small business owners can get confused by all the digital marketing tools available. Or they can be so focused on running their day-to-day operations that they fail to find the digital marketing strategies that work best for their business.
There's nothing wrong with a small business using print advertising and other local forms of advertising. But a healthy amount of digital marketing strategies can maximize sales. Digital marketing lets companies with small budgets reach people who would not notice that they exist. Digital marketing is absolutely essential for businesses that do most of their sales online.
Using Social Media Wisely
Hundreds of millions of people use social media daily. Creating a Facebook account is easy. Developing a growing following online is challenging and requires a well-honed strategy.
An effective social media strategy starts with knowing your customer base. Forget what social media gurus tell you. Instead, key in on what your customer base wants. Social media can consume a lot of your time when used ineffectively. People are not using Instagram to find a lawyer or Twitter to find a good doctor.  So, some social media tactics are best ignored by professional services. Instead, service businesses can concentrate on website development, search engine optimization, email marketing, and online advertising. All can be tailored to reach their desired audience.
Retail or online businesses can gain benefits from social media. Targeted social media campaigns let you create a voice for your business. Use social media to communicate with your followers. Don't overload them with gimmicky specials or promotions. Social media is not advertising. It's a way to engage with your followers, create brand loyalty, and impart pertinent information to them.
Social media listening can provide small and medium businesses many benefits, such as finding sales leads, responding to customer questions and complaints, and learning about competitors' marketing strategies.
Do Not Underestimate the Power of Search Engine Marketing
Internet searches start with search engines. Google handles approximately 3.5 billion searches each day. There are over 640 million active websites, some that offer the same products or services you do. You will get lost in search engine results if you do not create a search engine optimization strategy.
Search engine optimization (SEO) is a term that many people use but few understand. At its heart, it is a combination of techniques designed to boost your rankings on search results for your targeted keywords. When people search the Internet for the products you offer, you want your site to be one of the first ones they see.
Include rich answers on your website. Content on your site should include answers to questions you often get from customers. For example, a personal injury lawyer might include answers to questions like: What is negligence? How much do lawyers charge? How much is my case worth? Do I have a valid case? When people ask these questions on search engines, a site that has been optimized for the questions will be one of the first ones to appear in search results.
Most importantly, the website content should include the locality of the service – not just in the contact information. Example: Connecticut negligence law states that … That technique of combining subject with locale will rank high for the search negligence lawyers in Connecticut.
Obtaining backlinks from authoritative websites in your niche also improves your search results. To get backlinks, publish high-quality content that other websites will link to and submit guest posts to other sites.
Search engine marketing is a must for small businesses. It lets them reach people who are already looking to purchase the product or service the small business offers. When your website answers the questions your visitors ask, you build brand loyalty.
Email Marketing: Still a Valuable Tool
Email marketing was all the rage a few years ago. Then came social media. Does this mean email marketing is obsolete? No. Statistics show that promotional emails are still effective. They have one of the highest returns on investments of all marketing tactics.
Social media networks show your posts to only a fraction of your customers. They want you to pay for advertising to reach more of your followers. If you have your customer's email addresses, you can send them specials, coupons, and information on upcoming events.
Grow your email list with a sign-up form on your website and ask your customers for their email address. Give them a reason to do it – such as a special promotions or invitations to special events. Consider using email marketing software such as Constant Contact, SendGrid or MailChimp to manage your email marketing.
Email marketing's power lies in its versatility. Email lets your customers know you are still in business and active. Email allows you to provide customized tips and advice, promote new blog posts, and announce sales and promotions. It's simply one of the easiest and cheapest ways to reach your customers. Non-profits such as art galleries can announce showings. Bands can announce their appearances.
Understand the power of each type of digital marketing. Social media can be your voice, your way of communicating with clients. Email can serve as a virtual news channel, keeping your customers up-to-date with sales, promotions, and other timely announcements. Search engine marketing can be your storefront. It helps people seeking products and services you sell find your website. Woven together, the various digital media extend business reach, create awareness and boost business income.
Bottom Line: Small and medium businesses have several valuable digital marketing strategies at their disposal. It's important for them to the marketing strategies and create fresh content to attract new customers.
Austin Winder is a public relations specialist and contributing author for Franchise Direct. He lives in Memphis, TN, and graduated with a business and marketing degree from the University of Memphis.