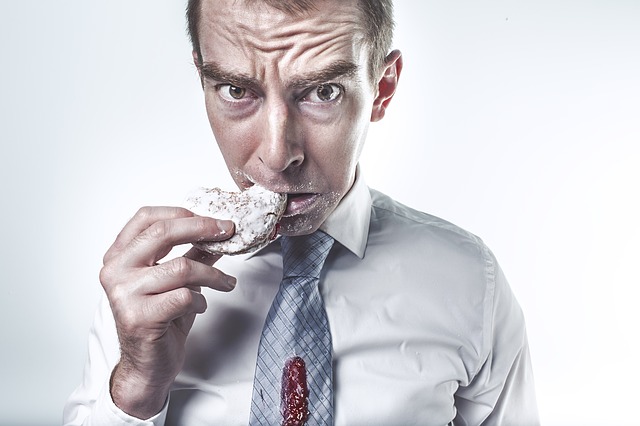 Most people today are overwhelmed with email messages and other digital information. They have little time for long PR or marketing messages. They hunger for snackable content that's short and sweet, yet satisfying.
Kristin Graham, principal of culture and communications at Amazon, has evangelized the importance of snackable content, most recently at Ragan's Employee Communications, PR & Social Media Summit and at a Dallas PRSA conference earlier this year.
Studies show that corporate communications messages have seven seconds to capture employees' attention, Graham said. About half the people stop reading a web page after 111 words. The average attention span for digital tasks is 40 seconds.
Snackable content is instrumental for reaching employees at large companies like Amazon, which has exploded to more than 600,000 employees. Graham offered these ideas to produce snackable content that's easily digested.
Create Snackable Content to Promote Messages
The BLOT strategy. That is: Place your "bottom line on top" Put the most important part of the message at the head of the communications to get your point across quickly. "This could be your email, it could be your visual — anything you're trying to get attention on," Graham said at the Dallas PRSA conference. "You don't have to sell them; you just have to tell them."
Create short mobile videos. More people watch videos. More often than not they watch on mobile phones. You don't need fancy equipment or a studio. You can shoot video with a smartphone. In fact, viewers consider videos from phones more credible than slick productions, Graham said. Edit long videos to short clips.
Include images. Include images in corporate content, including email messages. Studies show that 65 percent of people are visual learners. They're more likely to absorb and remember the message if aided by a visual. A prime example was KFC's response to a chicken shortage. Apologizing for the shortage, the brand rearranged its name to spell "FCK" on a bucket of chicken. Memes – graphics with words – can deliver key messages quickly.
Do fewer things better. Prune your tactics. Re-evaluate activities and eliminate what doesn't align with the target audience. Avoid pumping out content on a social media network or other channel "just because." "Be aware of the pretty nothings," Graham said. "Do fewer things better. Slow down and pick a few things, and be excellent at those."
More Ways to Create Snackable Content.
Obtain user-generated content. User-generated content can be an enormously effective – yet affordable – communications strategy for PR or marketing. A social media listening tool can spot positive brand mentions and other posts worth sharing. Remember to monitor for nicknames, abbreviations, and common misspellings of your products.
White space. Subheads, bolded lists and short paragraphs create visually appealing white space and help organize longer content into bite-sized categories. Ideally, readers can understand the gist of your message through the subheads or bolded lists. Stick to two or three short to medium sentences per paragraph. And feel free to write occasional one-sentence paragraphs for emphasis. However, beware too much bolded text. If too much is bold, then nothing is bold.
Review long content. Even long-form content can be snackable, says David Germano at Empower, pointing to The New York Times' "Snow Fall" and the Memphis Commercial Appeal's "6:01." "These long-form stories are designed to serve as a meal in several courses instead of a buffet," Germano states. "They keep readers' attention with individual pieces of content, including large visuals and video backstory, while leading them through the larger story".
Include a wrap-up. The BLOT recommendation notwithstanding, many time-pressed readers go quickly to the bottom of the article, says Rishi Patel, founder and creative director of Monazu. Reiterate your main point with a P.S., bottom line or similar wrap-up. The bottom is also a great place for a call to action such as Sign up for a Free Trial.
Bottom Line: Audiences are far too busy and distracted to heed long corporate communications content. PR and corporate communications must serve snackable content to employees and other audiences to hold their attention and get their messages across.
William J. Comcowich founded and served as CEO of CyberAlert LLC, the predecessor of Glean.info. He is currently serving as Interim CEO and member of the Board of Directors. Glean.info provides customized media monitoring, media measurement and analytics solutions across all types of traditional and social media.