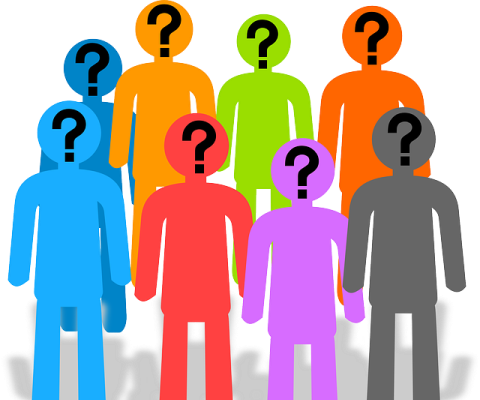 Google no longer permits users to post anonymous reviews on its My Business platform. Importantly, Google has removed all previous anonymous reviews. The decision is a step in the right direction to remedy the problem of fake reviews. Terminating anonymous reviews benefits both consumers seeking reliable information and honest businesses.
However, the new Google practice won't stop fake reviews. Anyone can easily make up an unlimited number of fake names, and Google's effort to limit fake reviews leaves much to be desired. Digital marketing and fraud experts have long urged major online platforms to make a concerted effort to combat fake reviews. The problem has become so pervasive, unscrupulous SEO firms reportedly include posting fake reviews among their services.
Online reviews are critical to businesses: 85 percent of consumers trust online reviews as much as personal recommendations, according to BrightLocal. Google reviews are particularly important — average star rating has an impact on click-throughs and rankings, and Google is the fastest-growing review site.
It's important for businesses to proactively seek accurate, positive reviews. For businesses in some sectors, like the hotel and restaurant industries, it's essential. Here's how businesses can help assure honest reviews:
Ask for them. Request online reviews soon after the transaction. "For services, strike while the iron is hot, like after a particularly good coaching session, or once the deliverables have been met with glee by your client," recommends Brook B. Sellas, founder and chief digital strategist of B Squared Media.
Train your staff to offer superb customer service and then request online reviews. Like any employee protocol, it's important to have a system in place for asking customers to leave reviews," writes Shannon Montoya, director of Account Services at Page 1 Solutions. "Positive reviews don't happen by themselves on a consistent basis; it's up to every team member to earn customers' appreciation, then ask for them to express it online."
Follow best practices on improving reviews on Google, Yelp and other review sites. That includes completing the business's profile, encouraging reviews from satisfied customers, and asking friends and business partners to post reviews so long as they disclose their relationship to the company, advises Go Fish Digital.
Monitor for brand mentions. In a sense, social media networks function as giant online review boards. Customers frequently comment on products and services on platforms like Twitter. Many businesses rely on a media monitoring service to identify mentions of their company and products on social media in addition to online review boards. By identifying mentions on social media, monitoring services enable PR or customer service representatives to respond to complaints and questions before negative comments can grow into a public relations issue.
Publicize reviews. Many third-party review websites offer a widget or embed code that you can add to your website. When new reviews are published, your website will automatically populate the latest ratings and reviews.
Beware review board restrictions. Read review board guidelines for soliciting and using reviews. For instance, Google forbids "review gating" practices, such as discouraging or prohibiting negative reviews and offering payments or other incentivizes for good reviews.
Respond to negative reviews. According to researchers, businesses that respond constructively to the inevitable negative reviews can improve their firm's ratings and reputation. Hotels received more reviews and better reviews after they started responding to reviews, researchers explained in the Harvard Business Journal. While it may seem counterintuitive, negative reviews can help establish credibility. Critical reviews also provide an opportunity to answer objections, clarify product features, and demonstrate exceptional customer service.
Bottom Line: The end of anonymous Google reviews won't slow fake reviews. It's vital for businesses to monitor review boards and social media platforms for negative comments about their brands. Responding quickly can improve the organization's reputation.
William J. Comcowich founded and served as CEO of CyberAlert LLC, the predecessor of Glean.info. He is currently serving as Interim CEO and member of the Board of Directors. Glean.info provides customized media monitoring, media measurement and analytics solutions across all types of traditional and social media.