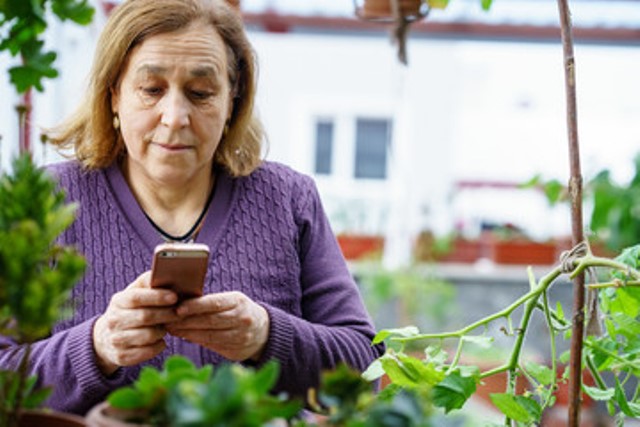 People usually view social media as a domain for the young. But that perception has become outdated.
Social media users are now just as likely to be 35 to 54 years old as they are to be under 35, reveals the Social Habit report from Edison Research. That shift, and other demographic insights the research shows, holds important implications for marketing and PR pros who promote their brands through social media and monitor social media for brand mentions. Advertisements with a young vibe may be missing the mark on some social networks.
"This is not some quick poll that a marketer put together," says Jay Baer, founder of Convince & Convert, noting it was compiled from a demographically balanced random survey of 1,500 people. The number is the lowest possible valid random sample of the U.S. population.
The Instagram and Snapchat user base skews to the younger side, but the over-34 crowd outnumbers younger users on Facebook, Pinterest and LinkedIn. Facebook has the highest percentage of those over 55, and LinkedIn claims the highest percentage of those 35-54.
Young Americans, those 12 to 34 years old, may be growing tired of social media, the report suggests. Not surprisingly, they're abandoning Facebook, but their use of other networks is also dwindling. Only Instagram is attracting more young people.
Social media use overall has plateaued in what's called "peak social," the report suggests. About 223 million Americans, or 79% of the total U.S. population, use social media. That's down from 80% in 2017, but up from 77% in 2018 – essentially unchanged over the past four years
"Thus, it can reasonably be deduced that the overall pool of social media participants in the United States is unlikely to grow in the near term," Baer says.
Facebook's Demise Verified
Facebook's PR difficulties have been well publicized, and the survey shows the network suffered a backlash. The world's largest social media network has 15 million fewer users overall in the U.S. in 2019 than 2017.
About a third of Facebook users are using the platform less often than when they joined, regardless of age, but the reasons cited less vary widely with age. Those age 13-34 say they use Facebook less because they enjoy other social media sites more, their friends don't post much on Facebook, and because they are trying to avoid parents and relatives on the site. Those over 35 say they don't like viewing rants and have privacy concerns.
"Not only have millions of Americans stopped using Facebook entirely, nearly a third of Facebook users tell us they are using the service less. While Facebook remains the leading social media brand in America, it is being wounded on multiple fronts, as every demographic has their own reasons for spending less time there," stated Tom Webster, senior vice president at Edison Research.
Facebook still is the largest social network in the world, with more than 1.5 billion daily active users. Its latest quarterly financial report indicates that advertisers are sticking with the platform. Revenues were up 26%, partly driven by its other brands including Instagram, Messenger, and WhatsApp. Total revenue for 2018 was more than $55 billion, a 38% increase over 2017.
Financial analysts project 24% and 20% year-over-year total revenue growth for Facebook in 2019 and 2020 with total revenue of approximately $69 billion and $83 billion, respectively. The purported decrease in users does not seem to be affecting revenues.
Other Demographic Trends & Insights
Except for LinkedIn, social media users are more likely to be female. Even on Facebook and Instagram, nearly six in ten users are women.
WhatsApp has the most ethnically diverse user base: 38% of its users are Hispanic, 28% are white, 27% are another ethnicity, and 7% are African American.
WhatsApp has historically been more popular outside of America, and these survey participants may be using WhatsApp to interact with friends and family in Mexico and in Central and South America, among other places, Baer suggests.
Bottom Line: Middle-aged and older Americans will soon dominate many social media networks, new research shows. With few exceptions, young people don't seem as enamored with social media apps as they have in the past. Smart PR and marketing pros will keep such demographic trends in mind as they seek specific audiences on social media.
William J. Comcowich founded and served as CEO of CyberAlert LLC, the predecessor of Glean.info. He is currently serving as Interim CEO and member of the Board of Directors. Glean.info provides customized media monitoring, media measurement and analytics solutions across all types of traditional and social media.