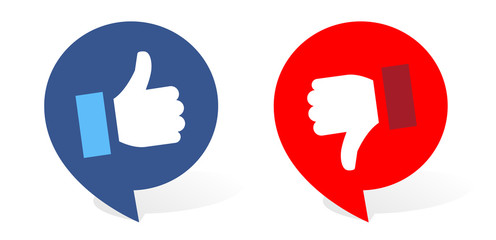 Facebook's seemingly never-ending scandals and negative publicity may prompt a backlash that threatens its future.
It its most recent controversy, a New York Times investigation revealed that Facebook provided about 150 business partners, including Microsoft, Amazon and Spotify, far more extensive access to people's data than it had disclosed The special treatment effectively exempted those business partners from Facebook's usual privacy rules.
Business partners had access to personal data from Facebook users and in some cases, their friends, including private messages. For instance, Facebook let Microsoft's Bing search engine see the names of virtually all Facebook users' friends without consent and gave Netflix and Spotify the ability to read Facebook users' private messages.
Facebook said none of the partnerships violated users' privacy or its FTC agreement, but data privacy experts questioned that defense.
Should You Trust Facebook?
"I don't believe it is legitimate to enter into data-sharing partnerships where there is not prior informed consent from the user," Roger McNamee, an early investor in Facebook told the Times. "No one should trust Facebook until they change their business model."
The company recently faced well-publicized controversies over allowing third-party apps to collect users' data, Russian election interference, security breaches and enabling fake news.
"It seems every few months there is a different revelation about how Facebook mismanaged something that deals with our data and privacy," Adam Chiara, a professor of communication at the University of Hartford, told Phys.org. "We're all just waiting to find out which straw it is that will eventually break the camel's back."
Facebook says it has given users greater control over their data and strengthened privacy and data protections. It launched an extensive advertising campaign last summer, including ads in movie theaters, television and billboards. The ads bemoaned how the once blissful network was spoiled "when something happened" and vowed to return to the good old days of connecting friends. The general impression is that Facebook thinks it can solve its public trust problems with advertising and PR.
More than a PR Issue
Some experts say restoring trust requires more than public relations. Its problem is its governance structure that gives co-founder Mark Zuckerberg excessive control through super-voting shares. Other companies in a similar situation would have jettisoned their top executives or curtailed their powers.
"Mark Zuckerberg needs to relinquish some power," Jennifer Grygiel, a Syracuse University professor specializing in social media, old Phys.org. "Facebook needs oversight from its own board."
While its stock value has faltered and some high-profile users abandoned the network, Facebooks has not seen a mass exodus of users or advertisers.
A Focus on Marketing Results
"Our clients care more about performance marketing results than political and legal kerfuffles," Marty Weintraub, founder of digital agency Aimclear told Marketing Land. "Decisions as to our media spend mix and Facebook have only to do with likely marketing results."
Marketers have actually shown increased interest in Facebook advertising. They're more concerned with loss of targeting capabilities that the latest scandal.
Brands quickly pulled ads when they learned that their ads appeared next to extremist content on YouTube, but they view Facebook's problems differently.
"As long as there is an active user base on Facebook who responds to well-targeted ads, the advertisers will continue to use it as a platform to engage their target audiences," Justin Freid, executive vice president and managing director at CMI Media, told Marketing Land.
That active user base is likely to fade away over time if Facebook continues to treat data privacy as cavalierly as the company has in the past. Advertisers will follow users off the service. In fact, advertisers may even take the lead in exiting the platform over concern for data privacy. Facebook must get the data privacy religion and demonstrate greater respect for user data. So far, there is little evidence Facebook has absorbed the lessons of its recent scandals.
Bottom Line: The impact of Facebook's many scandals remains unclear. Some observers believe the network will suffer a backlash. Others note that it has yet to lose large numbers of users or advertisers.
William J. Comcowich founded and served as CEO of CyberAlert LLC, the predecessor of Glean.info. He is currently serving as Interim CEO and member of the Board of Directors. Glean.info provides customized media monitoring, media measurement and analytics solutions across all types of traditional and social media.