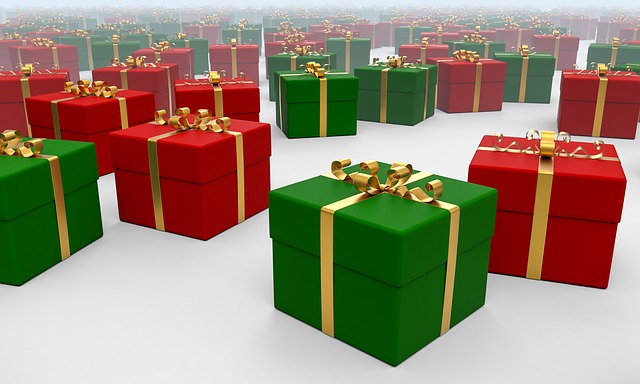 Holiday retail sales during November and December will increase between 3.8 percent and 4.2 percent over 2018, the National Retail Federation predicts. Online and other non-store sales, included in the total, will increase between 11 percent and 14 percent.
Social media listening can help marketers win a larger piece of that holiday pie. More people use social media to discover, research and purchase products. Referrals from social networks to retail ecommerce sites has increased 110% in two years, outpacing all other referral channels.
Consumers frequently discuss, review and research products on social media. They ask friends, family and anyone who's listening for product reviews and advise about their planned purchases. That data provides a treasure trove of insights that can inform a brand's marketing strategies.
Social media listening, also known as social media monitoring, is especially important since holidays generate a significant portion of revenue for many B2C businesses.
Here's a rundown of top business benefits of social media listening during the holiday season.
How Holiday Social Media Listening Can Aid Your Brand
Locate sales leads. By identifying mentions of brands and products, marketers can let consumers know they have items in stock, offer product reviews, and other product information. As Christmas Day approaches and desperate last-minute shoppers turn to social media for help, social media listening becomes increasingly valuable. Recommended best practices for finding sales leads through social media monitoring include tracking mentions of:
Your company and brands including common misspellings, nicknames and acronyms,
Names of competitors and their products, and
General industry terms, product categories, and keyword phrases people use when searching for solutions to the gift problems.
Side note: Although social media monitoring creates new sales leads, it's important to remember current loyal customers. Offering them special discounts and other special offers helps keep them loyal.
Improve customer service. Many customers, especially millennials, now prefer to reach out to brands through social media and expect brands to respond swiftly. Recent research reveals that 43% of consumers in North America expect a response in less than an hour and 34% expect instant resolution. As shopping increases over the holidays, retailers can expect a jump in customer comments and questions. More companies now turn to social media monitoring to provide exceptional customer service.
Watch competitors. Holiday social listening helps you learn what your competitors are offering during the all-important shopping season – and how they are reacting to social media posts. While that doesn't mean you should copy their tactics, it can provide ideas and help you understand the overall marketplace trends. Knowing your competitors' offers and when their promotions run will help you better time your own promotions. Such competitive intelligence, or publicly available information about competitors obtained through media monitoring and other techniques, can also reveal insights into competitors' products in development, customer service issues, and overall business strategies. It can also identify disgruntled customers, ready to switch allegiances.
Conduct market research. Holiday social media monitoring can provide insights into changing customer satisfaction, product preferences and audience demographics. Brands can learn what products or product enhancements people desire during the holidays and better anticipate demand for products during the holidays. The accuracy, speed and affordability, of social media listening for market research provide significant advantages over traditional market research methods. It's best to suppress your preconceptions and look beyond previous purchasing behaviors. Customer preferences evolve. Trends come and go.
Locate user-generated content. Major, well-known brands can receive quite a lot of user-generated content simply by asking for it. Most brands might not be so fortunate. A social media listening tool can solve the problem by finding positive mentions of your company and products. With permission, you can then reshare the posts, along with images or videos. Specific holiday-focused consumer posts are best shared during the holidays.
Vital Steps for Social Media Listening
Using a social media monitoring service can assure complete coverage of the major social media platforms including Facebook and Twitter.
Following these social media listening steps can help boost your business:
Begin immediately by listing the keywords and phrases and determining the channels to monitor.
In addition to monitoring mentions of your own brand and products, listen to what consumers say about similar brands and products.
Designate someone in your company to spend a set amount of time each day engaging with customers and consumers on social media.
Bottom Line: The holiday shopping season is an opportune time for brands to engage with consumers as they complete their Christmas shopping, seek information about purchases, and comment about products. Social media monitoring services can immediately inform brands when social media users mention their products and competing products, enabling marketers to quickly join conversations and engage with consumers.
This article was first published on Nov. 25, 2015, and updated on Oct. 21, 2019.
William J. Comcowich founded and served as CEO of CyberAlert LLC, the predecessor of Glean.info. He is currently serving as Interim CEO and member of the Board of Directors. Glean.info provides customized media monitoring, media measurement and analytics solutions across all types of traditional and social media.