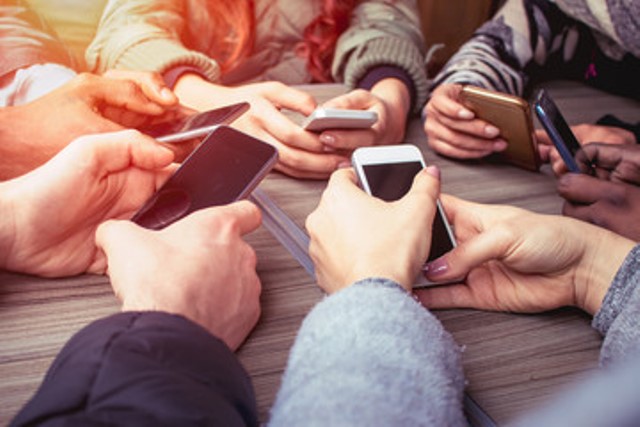 They may sit below the images they mention, but some might say Instagram comments now rank above images in importance due to evolving algorithm and user habits.
Instagram added threaded comments in 2017, making it easier for people to have coherent conversations. Also, comments have become more visible in users' feeds due to the platform's algorithm changes, especially comments from celebrities and others with large followings. In the very recent past, Instagram comments were populated by emoji and "OMG!" exclamations from followers.  Now more Instagrammers carry on more meaningful conversations.
Users, most of all influencers, noticed they could leave comments to get noticed, make connections and grow their followings. Some savvy brands have also discovered that they can reach new audiences. Brand-to-brand conversation tactics are already relatively common on Twitter. Snarky remarks from Wendy's set the trend. Instagram comments remain largely positive and polite rather than competitive or sarcastic.
More brands will jump on the comment trend this year, predicts Ethan Kleinberg, an ad-agency copywriter who co-founded an Instagram account focusing on comments by well-known athletes. "You can post yourself, but if you comment [on someone else's post], there's a greater chance your voice will be heard. It puts you into the conversation," Kleinberg told The Atlantic.
Comments are a New Frontier in the Instagram's Evolution
"On Instagram, the comments section is the new frontier in the app's evolution from a platform once attractive for its immediacy and relative purity to something a lot more akin to its parent application, Facebook," writes Bridget Read at Vogue.
"Instagram comments has become a game changer for increasing a brand's exposure with very little effort — even if you don't post new content, your comments on related brands and businesses, could still appear in a follower's feed and attract their attention," writes Nikki Canning, a digital marketer at Later in Social Media Examiner.
Instagram algorithm tends to show the two most recent comments from verified accounts directly underneath the post's caption in your feed, Canning explains. Dubbed a "sticky comment," this is a prime location for influencers, brands and celebrities to get exposure. The algorithm sometimes highlights comments from users with large followings or from profiles that it thinks will interest the viewer based on past behavior.
PR's Role in Instagram Comments
PR can use Instagram comments to further corporate and brand messages — especially its public service messages – and to support specific educational or charitable organizations or events.
Canning offers these suggestions for effective corporate PR and marketing use of Instagram comments:
Add value. Add value for viewers and the other brand. Leaving just a heart eye emoji makes little impact. Comment and support brands you genuinely admire. Be mindful of the tone of the post and be careful to leave remarks that can only be construed in a positive light.
Support like minds. Support other brands that also support your brand's mission, be it organic produce, environmental issues or animal protection. For example, the ocean preservation organization Take 3 for the Sea (@take3forthesea) regularly receives comments from professional surfers, product designers and other environmental charities on its posts.
Don't spam. Avoid aggressive sales and marketing. Spammy comments will annoy Instagrammers and cause a loss of followers. They also risk penalties. They could be caught up in Instagram's increasingly forceful effort to penalize spam comments from bots.
Bottom Line: Smart social media marketers have discovered how to gain more exposure by leaving comments on others' posts on Instagram. In that sense, the continually evolving Instagram app seems to becoming more like Facebook or Twitter – a networking and promotional venue rather than just a photo posting app.
William J. Comcowich founded and served as CEO of CyberAlert LLC, the predecessor of Glean.info. He is currently serving as Interim CEO and member of the Board of Directors. Glean.info provides customized media monitoring, media measurement and analytics solutions across all types of traditional and social media.