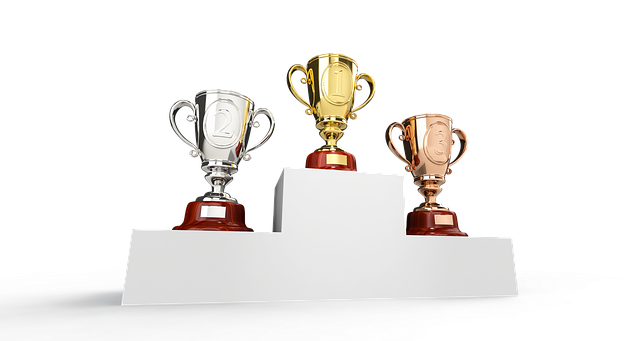 We recently listed our favorite blogs published by public relations professionals. In marketing, there are too many to mention. Marketers typically turn to online publications like Social Media Today and Social Media Examiner for social media marketing news and advice, Search Engine Land and Search Engine Watch for SEO, and Ad Age or AdWeek for advertising. ClickZ emphasizes marketing technology, and the Content Marketing Institute naturally stresses content marketing. Most all PR and marketing professionals also follow the research articles by Pew Research Center on the media and on internet and technology.
Here we offer a list of marketing blogs in no particular order that we've found helpful from both a marketing and PR perspective. Consider keeping this list as a resource and regularly visiting the blogs. You can also add them to your browser's bookmarks.
You also might include the Glean.info blog in your bookmarks. The blog regularly publishes news and commentary on PR and marketing topics and how-to articles that help communications professionals perform their jobs better. The blog touches on a range of public relations and marketing topics but specializes in media monitoring and measurement for PR and marketing.
Glean.com Choices: Best Blogs & Newsletters on Marketing
TopRank Marketing – Led by co-founders Susan Misukanis and Lee Odden, the team at the digital marketing agency blogs about social media, SEO and other online marketing topics.
Convince & Convert – Founded by digital marketing guru Jay Baer, the blog specializes in content marketing and also offers a wealth of more general marketing information.
Seth Godin – The marketing veteran and best-selling author writes on a range of marketing topics.
Neil Patel – The co-founder of Neil Patel Digital offers in-depth training on SEO and other digital marketing resources.
Fuel Lines – Authored by Michael Gass, the founder of Fuel Lines Business Development.
Jeff Bullas – Run by Jeff Bullas, the blog offers posts that help readers "win at business and live in a digital world."
MarketingSherpa – The research institute aims to provide marketers instructions, statistics and inspiration to improve their results.
Occam's Razor – Written by Avinash Kaushik, digital marketing expert and author of books on web analytics. He emphasizes digital analytics in his blog.
Heidi Cohen – The digital marketing guru offers an "actionable marketing guide" in addition to lists of PR and marketing definitions, books and other resources.
HubSpot – The blog from the company known for its marketing software and invention of the inbound marketing strategy covers a range of marketing topics.
Copyblogger – The blog emphasizes instructional articles about content marketing.
Business2Community – The editors for the sales and marketing section each day select thoughtful contributed articles on marketing and PR.
Bonus: SmartBrief publishes more than 200 e-mail newsletters in partnership with leading trade associations and professional societies. They offer many worthwhile newsletters in marketing and PR.
Bottom Line: Marketers can learn about the latest industry trends and find valuable advice to improve their results by reading blogs by leading marketing agencies, consultants and publishers.
William J. Comcowich founded and served as CEO of CyberAlert LLC, the predecessor of Glean.info. He is currently serving as Interim CEO and member of the Board of Directors. Glean.info provides customized media monitoring, media measurement and analytics solutions across all types of traditional and social media.