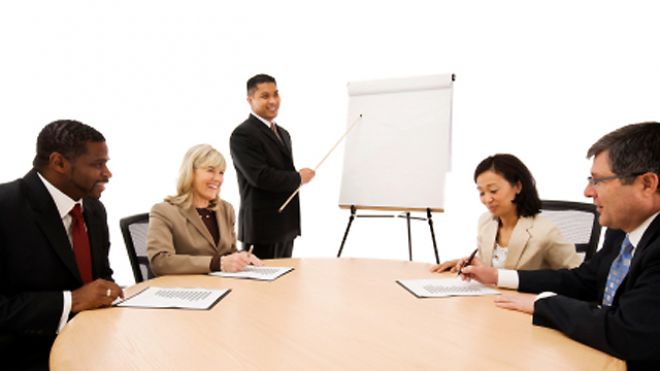 Selecting a PR agency is like picking a spouse. The right decision can lead to a happy long-term relationship. Unlike finding a spouse, however, finding an agency doesn't require falling in love. It just requires identifying an agency that's a good fit with your organization and has the necessary qualifications and experience to do the job you need done.
You'd think that would be easy. It's not – as demonstrated by the large number of divorces between clients and agencies.
The large number of agencies, with a range of backgrounds and specialties, can make the selection task challenging. Some agencies are large, generalists, with worldwide capabilities. Others are small, niche specialists that focus on certain industries. Some concentrate on traditional media relations, while others offer a broader range of digital skills.
The first task is to determine what you want the agency to do. The essential questions are: What goals do you want to achieve from PR? And what do you expect an agency to do? Develop PR and communications strategy? Media relations? Local, trade, national or worldwide? Marketing communications? Social media? Employee engagement? New product launch? Event management? Monitoring and measurement? Crisis management?
Then, you can search for and screen agencies based on your specific communications needs.
Pre-Screening Candidates
Determine the size you prefer. There are advantages to both small and large firms. Small firms promise direct, personal service, while larger firms usually operate in teams that offer more viewpoints, varied talents and experience, flexibility and manpower.
Accessibility/Compatibility. While much can be accomplished online these days, PR is a relationship business. Ease of access and compatibility are important criteria in selecting an agency.
Look around. Ask friends and business colleagues which agencies they use or have used. You can use the Public Relations Society of America's Find a Firm function, which allows users to find PR firms and agencies by their name, location or specialization. You can also examine the Holmes Report rankings and data on the PR industry. See what your competitors are doing, and note strategies and techniques that you think you need.
Short-list them. After you set goals, establish needs and listen to recommendations, hash out a short list of agencies that fit the criteria. Create a list of three to six agencies that fit your criteria.
Ascertain Agency Interest. Prepare an overview of your criteria to send to your list of chosen agencies so they can evaluate whether your requests are within their capabilities. By seeking several bids, you will guard against complacency.
Schedule presentations. The best presentations are informal discussions that reveal the thinking process of agencies. "Most important is an open discussion with the presenting group that illustrates their innate intelligence and personality, their understanding of your industry, and their experience and success in dealing with similar challenges," Stefan Pollack, president of the Pollack PR Marketing Group.
Obtain references. Ask references that the agency provided specific questions and avoid generalities. Fraser Seitel, president of Emerald Partners, in an O'Dwyers article suggests asking of the referred clients: What was the nature of the assignment the agency worked on? Did they finish it on time, on budget, with a pleasant attitude? Are you still using what was produced? What did you think of the people who worked on your account? How do you suggest I use this consultant and his or her people?
Selection Criteria
Here are some criteria to use in evaluating agencies:
Strategic thinking. What does the agency view as the key PR challenges for your company? What strategies and tactics do they propose? Although the agencies' answers may not be specific, they can reveal how well they think strategically and demonstrate their understanding of your company and your current PR and your goals. Some agencies will not make recommendations during a presentation fearing that their ideas will be stolen. A confidentiality agreement may help build trust.
Creativity. Seek creative solutions, not standard advice. "In other words, avoid the 'shelf shill,' the consultant whose every answer is safe, bland, and straight off-the-shelf, having been used many times before," Seitel advises.
Agency experience. Does the agency demonstrate proven experience and results in your sector and in solving PR problems similar to yours? An agency that has experience in your niche and your issues will not require time to master the necessary background, such as regulations that impact your operations. Beware of conflicts of interest if other clients are direct competitors, and agencies that cannot differentiate your company from competitors in the sector.
Media relations. Has the agency achieved the type of media placements you expect in the types of print, broadcast and online media where you want exposure?
Writing skills. Does the agency demonstrate superb writing skills for all types of media materials? Do at least some of the communications materials exhibit the style you prefer?
Social media. How does the agency incorporate social media into their campaigns and what are their social media recommendations for your organization? Social media is now a necessity for most all types of PR clients. Find if account managers and other agency professionals are active on social media networks. If they're not, they probably will not be able to successfully promote your business on the networks. Visiting their Facebook, LinkedIn and Twitter accounts will provide insight into their social media skills.
Blogs. Do they have their own blog? The best agency blogs are updated regularly, at least once a week, and provide relevant PR industry content as opposed to news announcements about themselves. "If the agency doesn't have a blog, just move on. Any PR agency that has yet to integrate a blog into their site is simply too far behind the times and most likely will not bring the value and results your business needs," writes Rick Burnes, vice president of content products at BookBub, in a HubSpot blog.
Measurement. How does the agency measure success? Learning what metrics they prefer will help gauge their PR measurement abilities. PR firms traditionally touted their media clips and advertising equivalency values (AVEs). Some now emphasize impressions. However, PR measurement experts warn that AVEs and impressions are highly flawed metrics for measuring PR effectiveness. Instead, examine search engine rankings, inbound links, Website traffic, leads and sales that PR campaigns produce. In addition, request timetables for reaching goals.
Personnel. Who will be working on your account? The top manager pitching the agency's service may not be working directly with your organization. The agency may assign the job to less experienced professionals. Ask to meet all team members who will work on the account to examine their backgrounds and track records. Meeting all the personnel will give you an idea of the chemistry that will evolve between the agency and your business.
"You'll want to know if their working style is compatible with your own style of getting things done, and your needs based on what stage your business is in right now," says Liz Estrella-Basilio, managing partner Cross Border Communications.
Sample campaigns. What samples of success can they show? Ask them to provide case studies of past campaigns. Information on how they supported a product launch or early product lifecycle will help to assess their abilities. References from past or current clients are also valuable.
Communications. What types of client/agency communications does the agency favor? Experts recommend regular communication with agencies — for instance weekly contact and monthly reports on accomplishments and goals. Frequent communications are especially important for time-sensitive tasks. Ask agencies to define how and how frequently they will communicate with your team and how much time they will dedicate to meetings.
Your responsibilities. Successful PR agencies require in-depth input from clients. It's important to understand what content you and your team will be responsible for creating. A clear understanding is crucial as to what are the agency's responsibilities and what are your responsibilities.
Billing structure. Billing may be hourly, flat rates per project, or a blend of both hourly and project. Billing may also include a monthly retainer fee. A controversial option is pay for placement. An agency should be able to attach a cost estimate to any proposed project. Beware of hidden extras as well as being locked into a long-term contract. Dave Manzer, founder of PR Over Coffee, which educates small businesses about PR, recommends the ability to drop the agency after three months. "If they are not delivering after 90 days, you know whether it's going to work or not," he told Entrepreneur.
Billing frequency is another issue. When is payment due? Is there a late fee? Are there additional charges for expenses? What sort of detail and accountability does the agency provide in the monthly invoice?
Bottom Line: Selecting the best PR agency is a critical and often challenging decision. A well-structured selection process will help assure a good match that is both a good fit and produces positive and measurable results.
William J. Comcowich founded and served as CEO of CyberAlert LLC, the predecessor of Glean.info. He is currently serving as Interim CEO and member of the Board of Directors. Glean.info provides customized media monitoring, media measurement and analytics solutions across all types of traditional and social media.