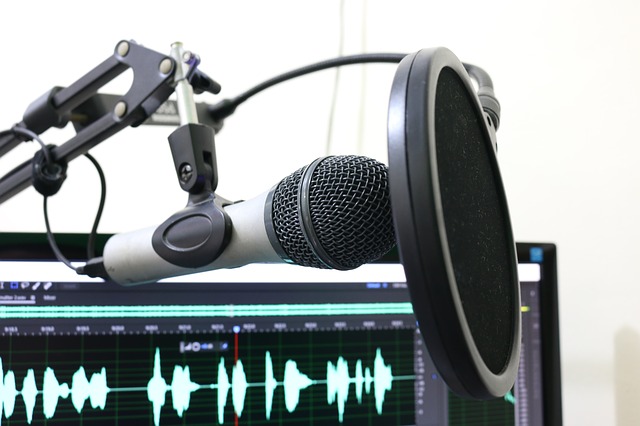 Too many mouths and not enough ears may sound like a condemnation of politics. Not in this case. It's a shorthand evaluation of the current market for podcasts.
Panoply, the podcasting unit created by Slate magazine, recently laid off most of its staff and announced that it will only distribute podcasts and not create the audio programs. BuzzFeed is laying off staff at its podcasting unit. It will still produce podcasts, but will use mostly freelancers and will no longer maintain a dedicated team. Audible, the audio arm of retail giant Amazon, also recently laid off staff at its podcasting unit.
The well-publicized retrenchments may cause brands to pause or re-evaluate their branded podcasts.
Programs Exceed Listeners
Podcasts may still offer a viable future, but the sharp increase in programs has simply surpassed the number of available listeners.
Proponents point out that podcast listening is increasing. According to the 2018 Infinite Dial study from Edison Research, 44 percent of Americans over 12 years old say they have listened to a podcast, up from 40 percent last year. The survey also reveals that 64 percent listen to online audio monthly, up from 61 percent the previous year. The increased podcast listening may open new PR and marketing opportunities for brands, but new programs may have outpaced the gradually growing popularity.
Skeptics say podcasts became another shiny object to grab. Publishers as well as brands jumped on the podcast bandwagon after the wildly popular Serial podcast about interesting court cases in 2014. As podcasts proliferated, quality suffered, says Mathew Ingram, chief digital writer at Columbia Journalism Review.
Podcast Challenges
Producers have had difficulty finding people with necessary skills to produce high-quality programs. Media companies found that the programs didn't meet expectations for revenue generation. Podcasts can be difficult to monetize since audio is difficult to summarize or browse through, although some programs offer transcripts. There are simply not enough ad dollars to support all the podcasts. Podcasts also more difficult to market than other formats. It's not as easy to share an audio clip as it is to share photos or videos, so they don't go viral. Finally, listeners found that most podcasts didn't deliver enough substance for the time invested. As a result, few consumers are willing to pay subscription fees for podcasts.
Podcasts require resources, and many publishers lack deep pockets. "Everybody wants a 'Serial,' but nobody wants to spend 'Serial' money," one veteran podcast editor told Poynter.
Think Before You Podcast
Organizations considering starting branded podcasts are urged to carefully consider recommendations from experts.
Plan topics for multiple episodes, while avoiding repetition. Produce a few episodes before airing one. That will help your team appreciate the work required to produce podcasts.
Deliver entertaining, valuable content to the company's target audience rather than obvious sales pitches. If you can't produce quality programs or meet audience expectations, don't do it.
Examine podcast analytics to better understand listening behavior and improve PR and marketing messages. New analytics reveal how many people listen to episodes, how long they listen, and what they skip.
Small and medium-size companies that lack budgets for podcast content specialists can produce the programs in-house, realizing they might not be as slick. Substantive, useful content with a novel perspective can overcome lack of high-end production. Many podcasts feature a single podcaster pontificating from the studio. While that strategy controls costs, it often leads to mediocre production values and slipshod content.
Bottom Line: As major media companies reduce their podcasts, observers say the podcast bubble is bursting. After initial optimism, podcasters found the audio programs less beneficial and more difficult to create. Companies that jumped on the branded podcast bandwagon likely face similar challenges and must evaluate the return on their podcasting investment and potential lost opportunity costs for spending in other media.
William J. Comcowich founded and served as CEO of CyberAlert LLC, the predecessor of Glean.info. He is currently serving as Interim CEO and member of the Board of Directors. Glean.info provides customized media monitoring, media measurement and analytics solutions across all types of traditional and social media.