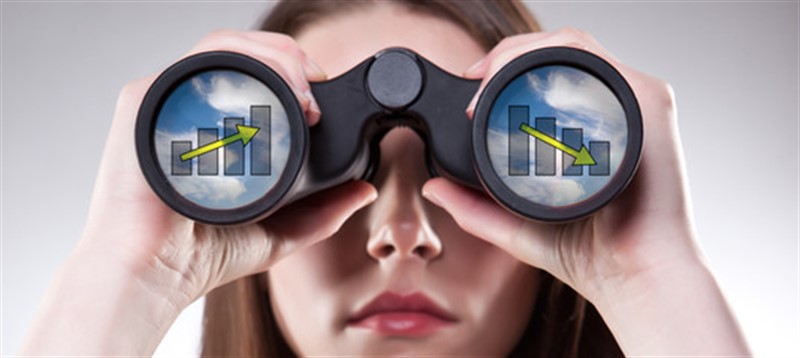 How well do you know your brand reputation? In today's ever-connected landscape, managing your brand means staying atop countless channels: websites, online videos, reviews, bulletin boards, forums, broadcast TV, social media … you get the picture.
What are the benefits of brand tracking? Quite simply, you can't afford not to. According to a recent Forbes article, 45% of consumers read reviews before purchasing. With brand tracking, you'll be able to analyze trends and customer sentiment over time. It will even help you estimate your share of voice by comparing how much chatter there is around your company compared to your competitors. More about that later.
Contrary to what you might believe, tracking your brand affects and benefits more departments than just marketing and PR: From legal to product development and even finance, the advantages of having detailed brand intelligence stretch far and wide. On social media, you'll be able to identify future brand ambassadors to drive user-generated content. You can look into reviews to funnel feedback into product management. Monitoring can also help your HR department build your reputation by gauging how people perceive your brand.
As a small business, you need to be smart about tracking brand mentions because time is precious and you still have your day-to-day operations to run. Below, we've broken down the what and how of tracking your brand reputation and the tools that can make all the difference – and bring significant efficiencies – to your business.
Start with Your Brand Imprint
The first stop on the brand tracking journey is taking a moment to reflect your current business and industry: How prominently are you or similar companies featured in the media or online search results? For both services and products, people likely look at reviews. Keep a keen eye on Amazon, Yelp and Google reviews and reply to feedback in a courteous and professional manner.
The only way to impact your brand image online (aside from offering an exceptional product) is to take charge of your owned channels online. It's surprising, but less than 64% of small businesses have their own website. If you belong to this group, the first step is to build one. There are many easy-to-use tools that get you up and running in no time. Start by registering a compelling domain name for your URL address that clearly states your brand name. Then develop copy and design for your website. Pre-created site templates mean you don't have to master the art of website design. Use them or you can certainly build from scratch if you wish.
The next stop: social media. What do your Facebook and Instagram pages look like? Have you set up profiles that pop up easily when searched? Tip: Always include your exact business name in your username and take your time completing the profiles. High-quality images and contact information are a must.
Are you actively posting or do your social media pages seem deserted? Activity and social conversations can boost positive buzz around your brand as it gives the appearance of a booming business.
Is visual appeal important to your brand or offering? Consider investing in an inspirational Instagram and perhaps even Pinterest boards. Categories like beauty, home improvement, events, and cooking are booming on the latter.
Which Channels Should You Track and How?
Now that you have your website and social up and running, you surely don't want to spend your days waiting for brand mentions to happen. Luckily, there are solutions that can help you track and analyze brand mentions across channels including traditional media (print, broadcast television, radio) as well as digital media (news websites, social listening, message boards, and even social video).
While you may feel inclined to just set up a single Google alert, here's why you should consider more sophisticated options. In addition to delivering reports that are customized based on your needs, paid monitoring tools can provide insight into your overall market share by analyzing share of voice on social. In addition, they typically are more reliable and comprehensive, as they monitor channels that Google doesn't, such as broadcast and social media.
Your marketing operations will also reap the benefits. In addition to measuring top-of-the-funnel metrics like campaign impressions, these tools will also tell you how your campaigns are perceived (negative or positive sentiment) and what type of content attracts the highest engagement rates.
One more thing to consider: Small business owners should pay close attention to the most common media measurement mishaps to drive much more accurate brand analysis:
Not tracking variations of the brand name spelling
Not tracking competitors or the right competitors
Tracking too many metrics or the wrong ones
Whichever approach you take to managing brand mentions, always link your efforts back to your core business. For example: If you know that a large number of customers come from referrals, focus on reviews and conversation around your product.
Christine Soeun Choi is an SEO associate at Fit Small Business specializing in digital marketing. Currently based in New York City, she has a background in business studies and math and a passion for business development. When not helping small business owners, Christine enjoys taking photos, exploring artwork, and traveling.