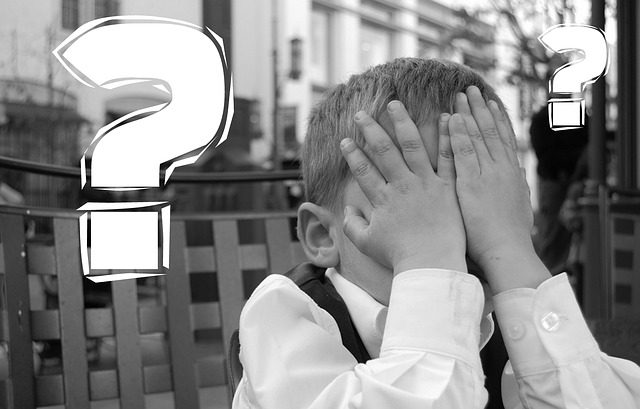 Last year, I wrote an article for this blog about repeat performers in the circus of PR crises.
2018 proved that media blunders are endemic in business, sports, entertainment and politics.
Because there were so many political miscues, my 2018 list is dominated by political happenings. Just because a business is not on this list does not mean that they behaved honorably in 2018. As usual, many did not.
What undoubtedly was the most preventable PR blunder of 2018 occurred on Jan. 4, when the president ordered his lawyers to prevent publication of "Fire and Fury: Inside the Trump White House." Sarah Huckabee Sanders, White House press secretary, said that the book was "complete fantasy."
All that did was generate additional pre- and post-publication publicity for the book. A wiser strategy would have been to say, "We have important national and international problems to solve rather than to state and restate that what is reported is untrue."
Short-lived White House Communications Director Anthony Scaramucci must have flunked both the introduction to public relations and journalism classes, based on his Jan. 7 interview on "Media Buzz." Scaramucci repeated that the interview that got him fired from his White House gig was supposed to be off the record.
He would have been better off, and more believable, if he made a short declarative statement like: "The Trump that I and others know is completely different from the way the president is portrayed in the book." Instead, he came across as just another Trump-at-all-costs supporter.
A Simple Reply Can Prevent Negative Press
An unforced error by Secretary of the Interior Ryan Zinke gained him a place on my list. Nine of the 12 members of the National Parks Advisory Board resigned in early 2018 because Zinke refused to meet with them. The members went public about Zinke's snub, resulting in print and TV coverage. Refusing to meet with the advisory board, and worse, not replying to their request, was a major PR blunder. A simple reply to the advisory board could have prevented the negative coverage.
As students of political PR know, the party that controls the power makes many more PR errors than outsiders because they are more closely monitored. But that doesn't mean the Democrats escaped from this list.
Hillary Clinton waited too long before saying she regrets not firing an aide for sexual harassment during her 2008 presidential campaign.
Some other newsworthy blunders:
A double no-no to NBC, for assigning commentators to the Winter Olympics without providing a fast course in Korean history. NBC commentator Joshua Cooper Ramo, who obviously didn't know how South Koreans feel about the Japanese, said during the Opening Ceremonies that Koreans owe a lot to Japan because of what it learned during the Japanese occupation from 1910-1945.
A lack of class blunder award to President Trump for attacking the seriously ill Sen. John McCain during Trump's speech at the Conservative Political Action Conference (CPAC).
Former New York City Mayor Rudy Giuliani deserves a special place on this list for comparing New York-based FBI agents to Nazi storm troopers when the agents were carrying out their legally-sanctioned duties.
A failing grade to Facebook for taking so long to comment on its Cambridge Analytica crisis. While I don't support rushing out an informational statement without time to study a situation, I believe that an immediate non-statement is necessary when a crisis materializes. Something like: "We're researching the situation and will have more information soon." That statement should be sufficient in most PR crisis situations. But in a highly publicized company like Facebook that plays a huge role in the daily lives of its users, a high-ranking executive should have issued the non-statement to dilute the media message that Facebook was hiding.
Perhaps the "Most Stupid Statement Blunder of the Year Award" should be presented to former U.S. Senator Rick Santorum. The day after thousands of students protested gun violence during the March for Our Lives, Santorum said on CNN's "State of the Union," "How about kids instead of looking to someone else to solve their problem, do something about maybe taking CPR classes or trying to deal with situations that when there is a violent shooter that you can actually respond to that."
NBC News committed a major mistake when it had the general counsel of NBCUniversal lead the inquiry that cleared management of wrong doing regarding the Matt Lauer harassment charges. A better option would have been to have independent legal firms conduct the review, as Fox News and NPR did during their workplace investigations.
President Trump said he doesn't think his lawyer Michael Cohen will flip. Since flipping gives the connotation of a person who gives criminal evidence, the president should have said, "I'm not afraid of what Michael will say, "I did nothing wrong."
An appalling statement by White House press aide Kelly Sadler, who said, "It doesn't matter, he's dying anyway," regarding McCain's opposition to CIA nominee Gina Haspel, wins the bad taste remark of the year.
Samantha Bee for using the C-word to describe Ivanka Trump on her TBS show and Roseanne Barr for her racist tweet, which led to the cancellation of her ABC show. Important to remember: Just because an individual or entity issues an apology, doesn't mean the public will believe it or accept it. Let's not forget Robert De Niro who used the F-word on the Tony Awards telecast, when giving his opinion of Trump. Surely, Bee and De Niro could have expressed their opinions with words that don't have to be censored.
Ann Coulter, for citing and misrepresenting a seven–year-old New Yorker magazine article on Fox News while defending Trump's policy of separating children from their parents. And former Trump campaign manager Corey Lewandowski for mocking a 10-year-old Down syndrome girl, who was separated from her mother at the southern border.
New York Yankee broadcaster Michael Kay for criticizing players Clint Frazier and Jacoby Ellsbury for not playing. Frazier was suffering from a concussion and Ellsbury would undergo surgery.
A blanket flub to the cable TV political reporters for repeating the words "a perjury trap" ad infinitum when talking about the possibility of Trump being interviewed by Mueller, without explaining that it's only perjury if the president lies.
New York's Governor Andrew Como for saying, about America, "We're not going to make America great again; it was never that great. We will reach greatness when every American is fully engaged" This quote will surely be used by Como's opponents if he runs for president.
Alexandria Ocasio-Cortez, who upset a veteran Democratic Congressman in a New York City primary, for banning media from attending two of her "open to the public" town hall events.
Failing to say anything positive about Sen. John McCain until public and negative media pressure forced him to do so two days after the senator's death, was a major media flub that drew negative comments about Trump, even from his supporters.
Say what? Melania Trump said during an interview that she is "the most bullied person in the world."
Senator Cindy Hyde-Smith, Republican of Mississippi, received unwanted national attention saying, "If he invited me to a public hanging, I'd be on the front row," without considering her state's lynching history. She refused to clarify her remarks when reporters asked her about it, as she declined when she said that voter suppression might be a good idea.
Even though her father criticized Hilary Clinton for using a personal email account for government business, Ivanka Trump did the same thing. That resulted in negative coverage and may lead to an investigation by House members when the Democrat take control in January.
Occasionally, even the correct actions can cause a media blunder. Case in point: On Dec. 11 during a heated discussion before the media and TV viewers with Trump, House Minority Leader Nancy Pelosi said several times that the negotiations should be private and not be held before the media. As a result, Pelosi was attacked by elements of the media for being against transparency in government.
Bottom Line: Politicians and political pundits let slip many comments that prompted criticism and negative news coverage. Their comments often times betray their underlying attitudes that they try to conceal. Carefully preparing for interviews, rehearsing and pausing to consider how the media and the public will view their statements could prevent many PR mishaps by politicians and corporate executives.
Arthur Solomon, a former journalist, was a senior VP/senior counselor at Burson-Marsteller, and was responsible for restructuring, managing and playing key roles in significant national and international sports and non-sports programs. He now is a frequent contributor to public relations publications, consults on public relations projects and is on the Seoul Peace Prize nominating committee.  He can be reached at arthursolomon4pr@juno.com or  artsolomon4pr@optimum.net.